Poll results: a good amount love the compact S9, but the bigger S9+ slams it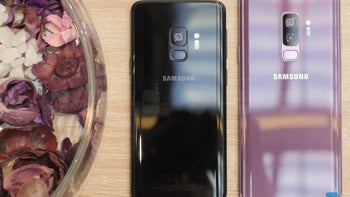 Samsung's newest flagship duo is ready for pre-order and they are gorgeous. There are also a few differences between the two phones — the S9+ has a bigger,
6.2
-inch screen vs a 5.8 inches on the S9, it has the secondary telephoto camera with Live Focus mode (Portrait Mode), a bigger battery to fill up that room... and a bigger price.
The
Galaxy S9
, on the other hand, is a conveniently compact handset with its narrow form and is slightly cheaper at $720. Unfortunately, you miss out on a secondary camera here, but you still get the variable aperture and awesome performance of the main shooter.
So, we thought we'd ask — which of these phones would you go for if you were to buy one? The S9 for being compact or just for being cheaper, or the S9+ for its phablet size screen or telephoto camera? A good amount of people voted for the compactness of the S9... 25% to be exact. A mere 5% want it for the cheaper price. And then we have the rest voting for the
Galaxy S9+
because it's bigger or because of that telephoto lens. We guess manufacturers are still right when they insist on making large phones.