Poll results: Are you putting a screen protector on your Galaxy Note 7?
6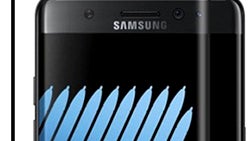 Galaxy Note 7
drop tests
have been popping up like on a whack-a-mole arcade ever since the first batches starting getting into the hands of their rightful owners last Friday, and they all indicate one thing - the glass rear might crack as easily as on the
Galaxy S7
or the
Note 5
, but the front can remain intact from drops as high as a selfie setup.
That is why we asked you last week if you are planning to put a screen protector on the Quad HD Super AMOLED Dual edge display of the Galaxy Note 7. After all, the
$270 panel
already proved able to withstand shoulder-height drops, and decent curved screen protectors, especially glass ones, are few and far between.
Well, most of our respondents would still be shopping around for a screen protector, regardless of the durability of the new
Gorilla Glass 5
, which Corning pegs as able to survive five feet drops in up to 80% of the cases. Some of those film and glass layers for the Note 7 you can preview in the slideshow below.
Recommended Stories