Poll: have the Galaxy Note 7 issues and recall affected your buying decisions?
62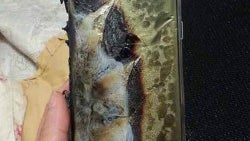 So, Samsung seems to have had a bit of a doozie with the
Galaxy Note 7
. Days after its release, reports of
inexplicable crashes
started popping up only to be followed by a string of
battery combustions
shortly after. Turns out the hyper-powered has a few batches built with faulty batteries inside. Enough for Samsung to issue
a full recall
of all units out there — both in shops and in users' hands!
This introduces a couple of problems for potential buyers. First, we have the delay, which will certainly be felt by those most eager to get their hands on the brand-new Note. Second, there's probably a horde of users out there right now whose faith in Samsung has been shaken, and who are thinking twice about investing in a Note 7, recall or no recall.
Apple is rumored to be expecting a sales bump in iPhones thanks to the Note 7 blunder, while LG doesn't seem convinced that the issue will play a huge role in customer migration. But what's your take on the matter? If you were planning on a Note 7, are you now looking at alternatives? Or, if you had a Note 7, did you make use of some of the carriers' offers to
replace it with another smartphone
altogether?