Poll: are you excited for the October 4th Google Pixel event?
33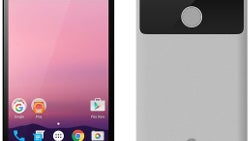 For a while now, we've been hearing rumors and getting leaked photos and renders of Google's upcoming phones for 2016. Having done
away with the Nexus name
, the vanilla Android-toting handsets will from now on be called Google Pixel, and it seems the company still wants them to look like premium devices — a trend started with last year's
Nexus 6P
. We are also pretty sure that Google will have some more exciting announcements for us in store — check out the full list of
expected things here
— at the now confirmed
October 4th event
.
Google's Nexus smartphones of the past have more or less been viewed as devices for the Android fans, geeks, and aficionados. Released with zero marketing effort around them and sold in a rather low-key manner, the Nexus brand wasn't really a heavy-hitter on the market. However, it seems Google is ready to change that. Last year, it made a good amount of effort to present the
Nexus 5X
and the Nexus 6P — the first-ever metal-made Nexus — in an upbeat event, which praised the phones' features. It is also speculated that the name is being changed to Pixel because Google will be making a conscious effort to build its brand as a premium line in the public's eye.
That said, we wonder — how hyped are you for the event right now? Do you expect something mindblowing (
Andromeda
), or just a regular, run-of-the-mill Google event that's only going to be interesting for the mobile tech fans?