Report: the HTC-made Sailfish and Marlin to drop the Nexus name, will debut a new Google brand
39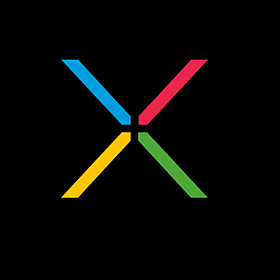 According to a fresh report from Android Central, Google's upcoming phones will not be "Nexus" smartphones. Instead, the HTC Marlin and Sailfish are to debut a new brand name.
While this isn't the first rumor to claim that this year's
Google phones will drop the Nexus name
, this time we're given access to a bit more details. Before diving into the specifics, however, it should be mentioned that this information comes from unverified sources.
Allegedly, the upcoming
HTC Marlin and HTC Sailfish
will come with a range of unique software features and a modified UI on top of vanilla Android. That's a stark contrast compared to the pure vanilla Android experience that users came to expect from a Nexus device, which is allegedly why Google has decided to debut a new brand name.
In the past few weeks, we've seen a fair share of leaks revealing a new 'Nexus' launcher that features a different color scheme, button layout, and Settings app compared to vanilla Android 7.0 Nougat. Unfortunately, the extent of Google's Android customization that's in store for the two upcoming HTC-made phones is currently unknown, but rumors indicate that Google's ambition this year is to make its phones stand out from the crowd.
If this report is to be believed, the two upcoming phones will lack any HTC branding. At this point, however, the new brand name that the two upcoming phones will debut is still unknown at this point.
When Google launched the first Nexus phone, the HTC-made
Nexus One
, back in December 2009, that phone was the pure materialization of the vanilla Android experience, which is the skinned down Android version that Google puts at the disposal of Android manufacturers. In the years that have followed, Google has maintained this philosophy with its upcoming Nexus devices, although the company did gradually introduce a limited array of unique software features in the meantime.
At this point, it's unknown if the Nexus line-up will be put to pasture, but we're sure that a large number of loyalists are sincerely hoping this won't be the case.
The same report claims that the Android maker will also launch two Google-branded Android Wear smartwatches (allegedly codenamed Angelfish and Swordfish) later in the year, which falls in line well with an earlier AP report.
Needless to say, if all of this turns out to be accurate info, then the Android ecosystem is in for one of its biggest shake-ups in recent years. Is anyone excited?