Poll: HTC 10 vs OnePlus 3 – metal-clad, snappy Android phones with no gimmicks about them – which do you prefer?
55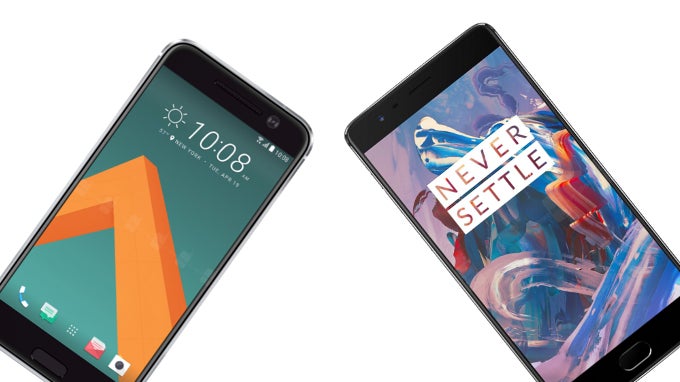 In 2016, the smartphone market is so saturated that anyone who hopes to stick out from the crowd has started exploring different features and functions, often bordering with pure gimmickry. Samsung has the Edge screens, S Pen and feature-rich TouchWiz; LG has the split-in-two G5 with different modules, the "friends" accessories, and the weird normal camera / wide angle camera choice, which the manufacturer still isn't sure if it should stick on the selfie cam or main snapper of its devices; and even Apple has the 3D Touch, Live Photos, and who-knows-what-else, if the Smart Connector seen on some iPhone 7 leaks turns out to be true.
At this point, if you look at the top-tier handsets, it looks like the ones that don't try anything fancy, but just want to be solid, stable smartphones, stick out the most. And, as you've probably guessed by the title of the poll, we can't ignore the similarities between
HTC's 10
and the
OnePlus 3
. Both are metal-clad warriors, both loaded with pretty light, near-stock Android 6 skins, both ignore all gimmickry and focus on just being a solid, dependable smartphone. Of course, the OnePlus 3 has the benefit of a lower price-tag, but is that enough to beat HTC's recognizability and solid following? Let us know what you think.