Poll: Glass back on the LG G6, yay or nay?
29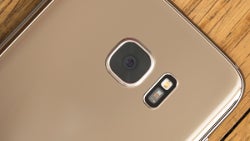 Less than a week ago, we heard a whisper from the rumor mill that LG plans to make its next flagship much shinier. According to the alleged leaks, the G6 would have a
glass-plated back panel
, adding it to the fold of metal-and-glass sandwiches for 2017. We've already seen other leaks of
renders
showing a solid, non-modular design that could easily accommodate such a design decision.
LG's flagships for the past 2 years haven't been quite well received for their build and feel. The
G4
steered clear of the metal fad and had a leather back instead — undoubtedly classy, but the choice didn't really cause customers to throw their money at LG. Last year's
G5
was supposed to be an all-metal phone, and it is, but due to a
thick layer of primer
around its body, it felt like plastic to many, inciting a small controversy and causing customers to go for phones that are more "cool to the touch".
So, assuming the rumors are true, it looks like LG might be saying "If you can't beat them, join them" and slapping a glass panel and metal frame on its G6. If that were true, would you be happy with LG's decision?