Political correctness strikes again: Experimental Google Maps feature ditched after user backlash
51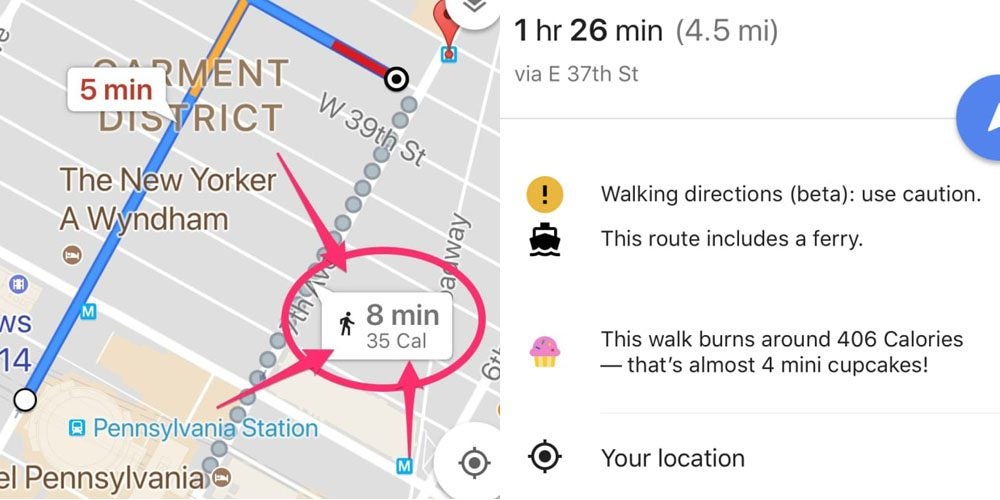 User backlash has forced Google to do away with an informative test feature of iOS' Google Maps. Said feature informed to give users a general estimation of how many calories got burned during walks, which is a rather standard feature of many a fitness-oriented apps like Samsung Health, MyFitnessPal, and Endomondo.
Yet, what really fixated the sights straight onto Big G was its benevolent decision to compare said calorie expenditure with... mini cupcakes. By doing that, the otherwise vague and abstract calorie sum gets directly juxtaposed against something real (and quite tasty) that almost anyone out there is personally familiar with. We are more than certain this move was implemented with the hopes of encouraging Google Maps users to get motivated to walk more instead of driving, all in the quest for a healthier lifestyle.
This is why we can't have nice things
However, a vocal minority of users decided that this is an offensive move on Google's part as it was merely an abstract number that was specifically targeting women with eating disorders. In particular, the lack of a way to turn off this feature triggered a number of peeps, with the most vocal one being The Hill's Taylor Lorenz.
Of course, in this day and age it's so trendy to get triggered that it's no wonder a multi-billion tech giant would rather back down than get deemed offensive. It's almost certain that due to the backlash Google will hardly ever think of
baking
that feature into a future version of Maps, even though its benevolent in its inception and aims to create useful habits.
On that note, it's quite surprising there has been no uproar that Google's Android OS is still getting dessert-themed monikers on yearly basis.