Police search home of Gizmodo's editor, confiscating computers, cameras and cellphones
This article contains unofficial information.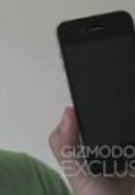 Let's face it, you knew that Apple wasn't going to take a breach of confidentiality quietly. Even with the lost iPhone 4 safely returned to the Apple campus, the guys at Cupertino had to send a message that they were not going to put up with checkbook journalism. So the police tightened the screws a bit by obtaining a search warrant looking for computers and other devices that might have been used to commit a felony. The warrant covered the home and car of Gizmodo editor Jason Chen and was carried out Friday by multiple members of law enforcement that make up a computer crime task force and they took away several computers, hard drives, digital cameras, cellphones and other gadgets. Other items confiscated include an American Express bill and copies of checks. Gizmodo,as we
reported
, supposedly paid $5,000 for the mysterious iPhone that was left behind at a San Jose bar by a not-too sober Apple engineer. Apple itself has confirmed the authenticity of the device by demanding the return of its property which was done. The Gizmodo blog is owned by Gawker Media and the company cited a California law that protects journalists from having to reveal anonymous sources or turn over unpublished material to law enforcement during a search. Ironically, the multi-group task force that requested the search warrant was commissioned by the computer industry to fight high tech crime. And who is on this group's steering committee? That's right-a company called Apple.
Apple iPhone 4 Preliminary Specifications
source:
Huffington Post