Pokemon Go trading feature explained by developer Niantic
6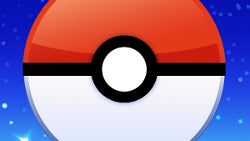 The GDC (Game Developers Conference) is about to end, but not before we get a couple of new details about some of the new features developer Niantic plans to add to its smash hit,
Pokemon Go
.
Since the game was launched last year, players have been dreaming of being able to trade the Pokemon they hunt. At some point, Niantic even confirmed trading would eventually come to Pokemon Go, but details on when and how the feature will work haven't been disclosed.
Luckily, the folks over at
Polygon
have sat down with Niantic's senior product manager Tatsuo Nomura and learned some tidbits about what's to come for
Pokemon Go players
.
First off, it looks like the highly-anticipated trade feature won't work the way most of us are expecting. According to Nomura, players will only be able to trade Pokemon with other nearby players.
[Trading] won't be through the internet. You shouldn't be able to exchange your Pokémon with someone who is 100 miles away from you. The person needs to be in your proximity.
It appears that
Niantic
does not want to turn Pokemon Go into an online game where you can just exchange virtually anything you need. The trading feature is now in development at Niantic and will require two players to be close to each other in order to trade Pokemon.
... we have a couple of Pokémon that only spawn in a couple of regions, and that was the hope, that some Pokémon you have to know someone or find someone who lives in certain regions and meet and exchange.
Nomura also said that his team is still trying to find the best solution to trading, one that would make sense for everyone and won't "
kill the game
." The trading feature is expected to arrive later this year, so there's still time for improvements.