Pokemon GO: Second generation Pokemon officially confirmed for this week
It has been speculated before that
Niantic is working on second-gen Pokemon
for Pokemon GO, and now the company officially confirmed it, saying they will be released in the wild later this week. Niantic said that over 80 Pokemon from the Gold and Silver generation will be out in the field soon, as well as Pokemon with gender-specific variations.
What's more, a lot of the first-gen Pokemon currently available will get new evolutions. We certainly hope that Eevee will have some more Eeveelutions available for gamers to discover and catch.
Alongside the new creatures, there will be some additions to the encounters gameplay. It appears that Pokemon will have some extra behaviors we haven't seen before, but Niantic failed to specify what exactly. The encounters UI will also be getting some love, with some new item carousels that allow you to choose Poke Balls and berries on-the-fly without opening any additional menus.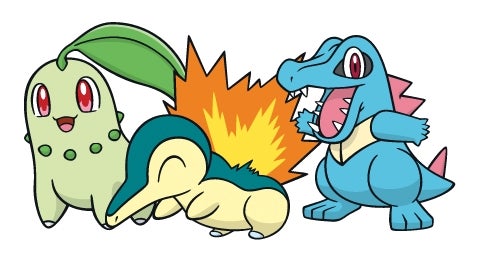 Generation 2 original starters - Chikorita, Cyndaquil, Totodile
Speaking of items, two new berries will be making their way into the game – Nanab Berries and Pinap Berries. The first will slow down a Pokemon, so it's easier to catch; the second will award you twice the candy you'd normally get if your next throw successfully catches the critter.
Last, but definitely not least, there will be new avatar customization options in the form of different hats, shirts, pants, and
"other items"
.
While this is not the
trading/PvP update
we've all been waiting for, it's certainly an exciting one. Especially with spring right around the corner, we'll have plenty of reasons to
"get up and go"
.
source:
Niantic
via
Engadget