Supreme Court will decide whether consumers can sue Apple over App Store "monopoly"
19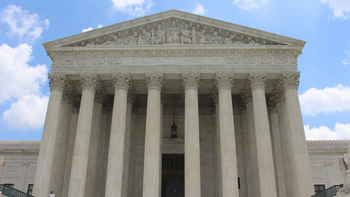 The U.S. Supreme Court will hear arguments tomorrow on whether consumers should be allowed to sue Apple in the lower courts over the "monopoly" that the App Store has. Because iOS devices are designed to run only those apps purchased from the App Store, the plaintiffs argue that this artificially raises the price for paid apps in the store. The developer gets 70% of the revenue charged for paid apps while Apple keeps 30%.
The class action suit that would take place in the lower courts charges that Apple has created a closed market for iOS apps. Apple says that it has done nothing but provide a marketplace for app developers that allows them to sell their products.
According to a report from NBC News
, the big question that the Supreme Court will have to consider is whether the developers or Apple are responsible for any overcharging. The developers do set the price of their apps, but as we pointed out, Apple does take its commission on every sale.
"Apple's intentionally closed system prevents competition, which enables the App Store to collect a higher price than if Apple were forced to entice app seekers in a competitive market."-David Frederick, attorney representing Apple customers
Consumers argue that if they are successful in court, it could lead to lower pricing for apps across a number of platforms. Developers argue that if consumers win in court, it will lead to the disruption of not only the App Store, but other similar stores across various platforms including the Android based Google Play Store. Big bucks are at stake. While the average price of an app is only $1, the App Store generated $11 billion in revenue for Apple last year.

Recommended Stories