Pixel won't sync with MacBook? Outdated Google software is to blame
33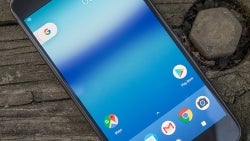 The Google Pixel might be hailed as one of the best Android smartphones available today, but unfortunately, not everything is smooth sailing with Google's flagship. Users are complaining that they are unable to sync files between the smartphone and their Apple MacBooks.
Initially thought of as a problem with the USB cable bundled with the Pixel, some digging around seems to indicate that the Android Transfer Program built by Google is really at fault. The piece of software which acts as a bridge between the phone and the Mac hasn't been updated since October 2012, leading to compatibility problems. Not only is this an unusually long time for not touching any code, but the USB Type-C port and protocol used by the Pixel weren't even around when the ATP was last updated.
Furthermore, an alternative file transfer application named HandShaker worked right away, firmly suggesting that Google's app is at fault. So if you are on a Mac and struggling to sync your Pixel, HandShaker is something you should try.
Hopefully, it won't take long before Google resolves the situation. It's certainly an unexpected slip from such a tech-savvy company that's capable of delivering a solid user experience.
ALSO READ