Best Buy jumps the gun on the Google Pixel 3a XL
10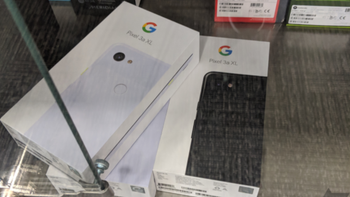 Even though the mid-range
Google Pixel 3a
and
Pixel 3a XL
aren't supposed to be introduced until May 7th, it seems that one Best Buy store accidentally jumped the gun.
Android Police was tipped off
by someone who had visited a Best Buy in Springfield, Ohio where several Pixel 3a XL units were seen and photographed inside a display case. As we said, it won't be until this coming Tuesday that the new models will be official. That would be the opening day of the Google I/O developers conference in Mountain View, California.
On Monday,
promotional images of the phone leaked along with specs and pricing information
. The smaller Pixel 3a is tipped to be equipped with a 5.6-inch display carrying a 1080 x 2220 FHD+ resolution. That works out to an aspect ratio of 18.5:9. The Pixel 3a XL will feature a larger 6-inch screen sporting a 1080 x 2160 FHD+ resolution and an 18:9 aspect ratio. Both models will be powered by the Snapdragon 670 Mobile Platform and will come with 4GB of memory. While the original rumors called for both models to feature 32GB of storage, it appears that this was incorrect; there will be variants with 64GB and 128GB of storage inside.
Both models are adorned with a 12.2MP single camera on the back, but will not have the dual selfie snappers found on the high-end
Pixel 3
and
Pixel 3 XL
models. There will be an 8MP front-facing camera on the mid-range units. Thanks to Night Sight, users will be able to snap viewable photos under low-light conditions and the camera app will offer Motion Auto Focus and portrait mode. Users will get unlimited Google Photos storage. Because of the different screen sizes on the two new models, they will each have a different battery. Keeping the light on the Pixel 3a will be a 3000mAh battery while a 3700mAh battery will power the Pixel 3a XL. In addition, both phones will support 18W fast charging.
The rumored prices for the mid-range Pixel 3 models could drive sales

It goes without saying that the new mid-range Pixels will both have Android 9 Pie pre-installed, and will be among the first handsets to receive any update from Google. In fact, Google will promise three years of OS and security updates to buyers of either phone. And when Google Assistant is needed, squeezing the sides of either handset will activate the virtual digital helper thanks to Active Edge. Like the high-end Pixels, the Pixel 3a and Pixel 3a XL will have an Always-on screen option and the Now Playing feature that will name the title of a song playing in the background, and the name of the artist.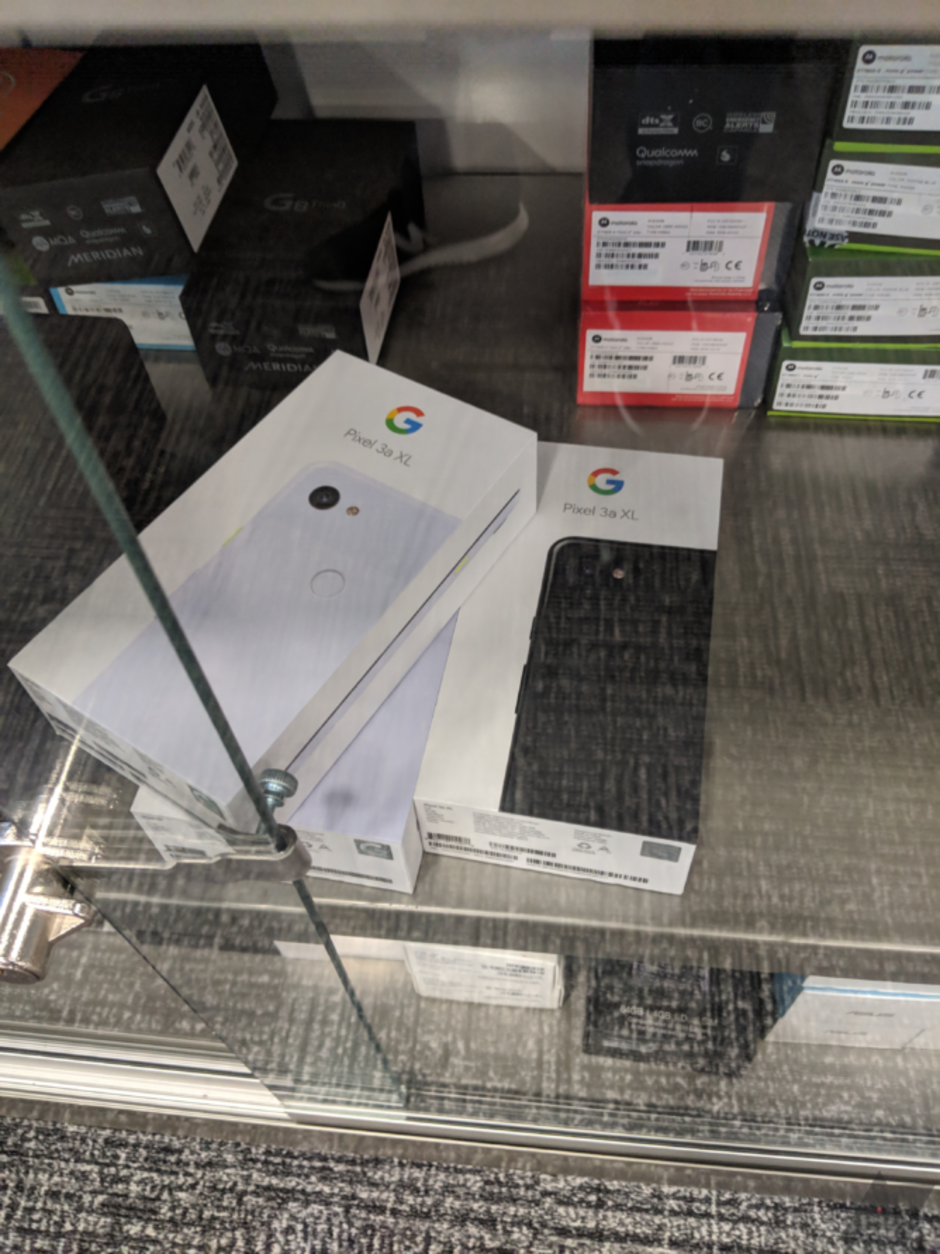 Pixel 3a XL boxes appear in a Best Buy display
Rumored pricing for the Pixel 3a starts at $399 and $479 for the Pixel 3a XL. Of course, all of this information is speculation with the official specs and pricing expected to be announced next Tuesday. Meanwhile, it is obvious that Google has already started shipping the phones in advance of their unveiling. This would suggest that the mid-rangers could be available for purchase immediately after they become official on May 7th. Color options will include Clearly White, Just Black, and Purple-ish.
While the mid-range Pixels could garner some demand because of their lower prices, the high-end Pixel 3 line has been struggling. When Google parent Alphabet reported its first-quarter earnings earlier this week, the company's CFO Ruth Porat blamed "pressures in the premium smartphone industry" and "heavy promotional activity"
for a year-over-year decline in Pixel smartphone sales
from January through March. To spiff up the Pixel 4 series, Google supposedly has three design teams working on the next Pixel models. Each of the three teams works independently without input from the other two. Google will obviously choose the design that it believes will sell the most handsets.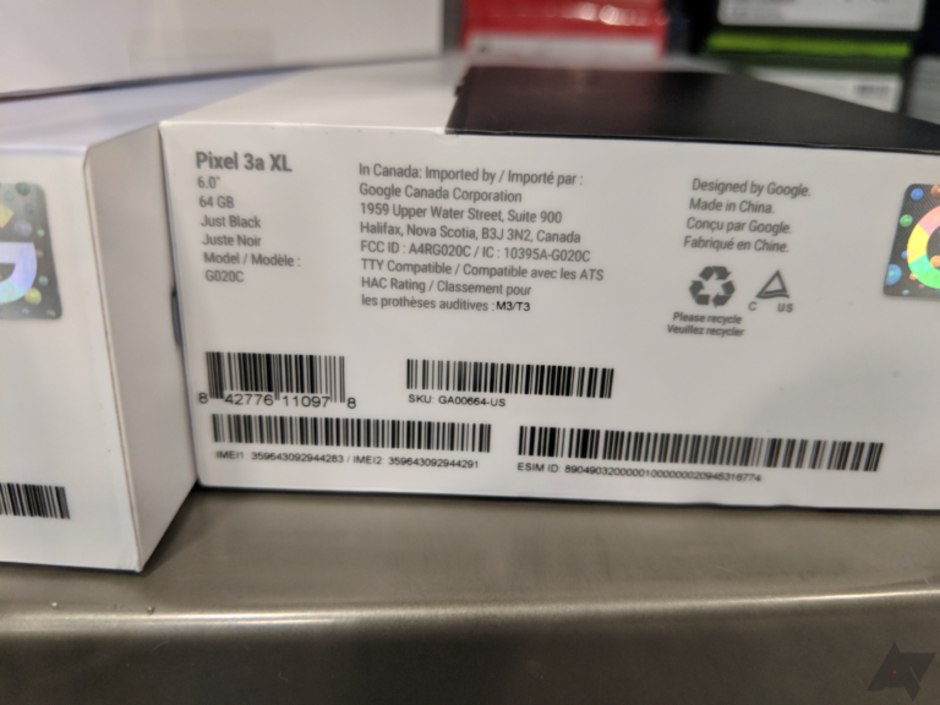 Best Buy jumps the gun on the Pixel 3a XL