Google Pixel 3a promo images leak alongside pricing, specs, features
84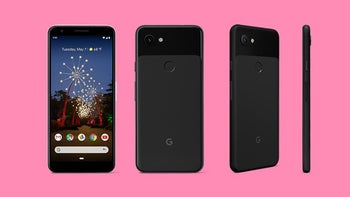 In just six days' time, Google's hardware team will take to the stage at Google I/O to announce the Pixel 3a and Pixel 3a XL. These two devices are expected to represent Google's first attempt at mid-range smartphones and now, thanks to
tipster Max J.
and YouTuber
Brandon Lee
, new details about them have been shared.
Google Pixel 3a and Pixel 3a XL prices & colors

No matter how cool a smartphone looks or how impressive its specs are, at the end of the day price is always going to be the factor that pushes consumers to either buy a device or skip it. So instead of saving this detail for last, let's just place it out in the open right now.




The Google Pixel 3a will cost $399 and the Google Pixel 3a XL will cost $479. That's according to the information Brandon Lee of This is Tech Today received, anyway. As per usual, this should be taken with a grain of salt. But for the most part, the prices do lineup with previous leaks, although the Pixel 3a XL is slightly cheaper than expected.




Back in late March, information obtained by the folks over at

WinFuture

suggested the Pixel 3a and Pixel 3a XL would

cost €450 and €550 respectively

across Europe. Taking into account how Google's European prices typical compare to those in the US, this translated into an approximate price tag of $400 for the Pixel 3a and $500 for the larger device. From the look of things, though, Google is going to price the XL model more aggressively.




Although Google is yet to confirm a release date, it's rumored that both the Pixel 3a and Pixel 3a XL will be available to purchase at launch on Verizon
and T-Mobile
. In addition to this, the two smartphones should be sold in three colors. According to Max J., these will be Clearly White, Just Black, and Purple-ish, the latter of which is visible on the retail box photos obtained by Brandon Lee.
Will the Pixel 3a series be worth the price?

Moving on to the internal aspect, it's suggested once again today that both the Google Pixel 3a and Pixel 3a XL will carry Qualcomm's Snapdragon 670 on the inside rather than Snapdragon 845 found inside the Pixel 3 duo. This will, however, be paired with the Pixel 3's rear cameras and primary selfie snapper.


As revealed by Brandon Lee, the Google Pixel 3a series will also ship with 64GB of storage as standard although a version with 128GB is to be expected as well. Previous rumors suggested the smartphones would carry just 32GB of storage, but this no longer appears to be the case. Accompanying the storage counts should be 4GB of RAM, but neither Brandon Lee nor Max J. could corroborate this detail. Nevertheless, multiple benchmark listings have shown this amount.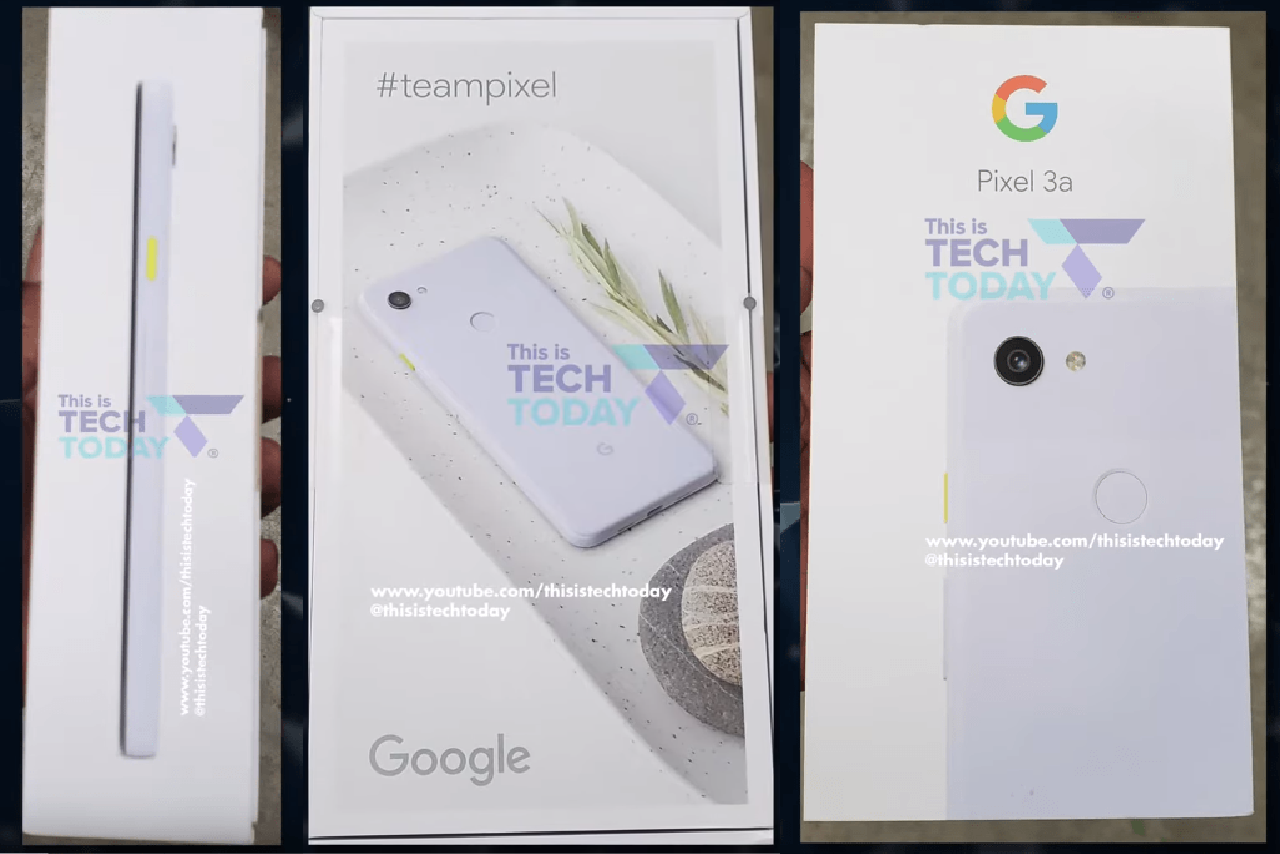 In regards to the displays, there are some key differences between the devices. The Google Pixel 3a, on the one hand, has a 5.6-inch display that sports an 18.5:9 aspect ratio 2220x1080p FHD+, resulting in a pixel density of 441ppi. The larger Pixel 3a XL, on the other hand, sports a 6-inch display with a shorter 18:9 aspect ratio and a 2160x1080p FHD+ resolution, which equates to a pixel density of 402ppi.

Completing the setup should be a 3,000mAh battery on the Pixel 3a and a large 3,700mAh battery on the Pixel 3a XL. Both smartphones look set to support 18W fast charging, Always-on-Display, the Now Playing music feature, and Active Edge squeezable frames.
Google Pixel 3a official promo images and renders
UPDATE
: The folks over at
Droid Life
have corroborated the specs mentioned above and obtained a bunch of
official promo images
for the Pixel 3a series. These confirm the three official colors and list a number of features including "3 years of security and OS updates," the custom-made Titan M security chip, fast charging, and Screen Call.
The images also mention an "extraordinary camera" complete with Google's impressive Night Sight mode, Motion Auto Focus, portrait mode, and unlimited Google Photos storage.