Google struggled to sell Pixel 3 smartphones last quarter
34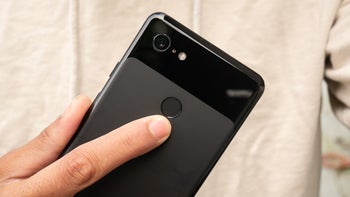 Apple, Samsung, LG,
Sony
, HTC… The list of smartphone manufacturers that have experienced a decline in sales at some point throughout the past year is already pretty long but today it grew by one.
Google struggled to sell Pixel 3 smartphones in Q1
During Alphabet's
earnings call
(
via
9To5Google
) earlier today, the company's Chief Financial Officer Ruth Porat revealed that Google experienced a year-on-year decline in Pixel smartphones sales during the first quarter of 2019. Specific numbers weren't provided, but the negative results do appear to have dragged down the company's hardware business as a whole.

Regarding the cause of this drop, Google didn't mention any concrete details but it did highlight the general "pressures in the premium smartphone industry" at the moment. Moreover, it noted the "heavy promotional activity" by competitors which have been struggling to keep sales up recently.
Another factor that wasn't mentioned but one that may have negatively affected
Pixel 3
smartphone sales is design. Although Google's smartphone cameras have once again received almost universal praise, the larger
Pixel 3 XL
has been heavily criticized since before it even launched due to the large notch and huge chin that it features.

The Google Pixel 3 and Pixel 3 XL were also plagued with memory management issues, something that affected day-to-day use by prematurely closing apps running in the background.
New Pixel hardware is coming May 7th
Despite the lack of Pixel sales, Google pointed out that it was pleased with the "momentum for Assistant-enabled home devices, particularly the Home Hub and Mini devices." It also mentioned plans for hardware announcements on
May 7th at Google I/O
, essentially confirming the
Pixel 3a
's debut at the event.
The
Google Pixel 3a and Pixel 3a XL
, for those of you that don't already know, are expected to represent Google's first entries in the mid-range smartphone segment. Building upon the reputation of flagship Pixels, both Pixel 3a smartphones are expected to carry the same rear camera as the Pixel 3 and support software features such as Night Sight. But in order to keep costs down, a number of modifications have been made internally.
Rather than utilizing Qualcomm's flagship-level Snapdragon 845, the Pixel 3a duo is expected to include the Snapdragon 670 which will be paired with 4GB of RAM and either 32GB or 64GB of internal storage. This will then be accompanied by stock Android 9 Pie, eSIM support, Google's dedicated Titan M security chip, and the Active Edge squeezable frame. The smartphones also look set to support 18W fast charging. Speaking of which, the 5.6-inch Pixel 3a will carry a 3,000mAh battery while the 6-inch
Pixel 3a XL
should feature a larger cell, although its capacity is yet to be specified.
What will the Pixel 3a series cost? And can it save the day?
Pre-orders for the Google Pixel 3a and Pixel 3a XL are expected to commence immediately after their announcement at Google I/O next week. Regarding official pricing, US market details are yet to leak. However,
previous information
has pointed towards price points of $400/€450 for the Pixel 3a and $500/€550 for the Pixel 3a XL.
In terms of availability, the devices were previously rumored to be Verizon exclusives. However, more recent reports suggest
T-Mobile will also carry them
. And for those of you out there that aren't fans of carriers, the smartphones should be sold unlocked via the Google Store too.
At the price points mentioned above, the Pixel 3a and Pixel 3a XL probably won't become runaway successes. But with Google's smartphone business currently struggling, a boost from the mid-range segment could be all it needs to get back on track.