Piper Jaffray: Apple iPhone models retain more value than the top Samsung Galaxy models
32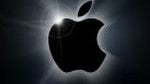 Investment firm Piper Jaffray has debuted its
iPhone resale value index
which is currently showing that the Cupertino based tech titan's iconic smartphone loses its value at half the rate at which Samsung's top models depreciate. The report uses eBay auction prices for the
Apple iPhone 5
,
Apple iPhone 4S
,
Apple iPhone 4
,
Samsung Galaxy S III
and the
Samsung GALAXY Note II
to gauge consumer demand for a particular device. From March 15th forward, Piper Jaffray took a weekly look at eBay auction prices of the last 50 phones sold to get a "fair value" of each model.
Piper Jaffray analyst Gene Munster said that the report is a snapshot showing what price U.S.consumers would be willing to pay for an unsubsidized handset. "
The key takeaway from 8 weeks of data is that the iPhone is holding slightly more of its value compared to the top two Galaxy phones
," said Munster.
The best performing model over the 8 weeks of the study was the Apple iPhone 4S which
lost only 7% of its value
. After that model came the Apple iPhone 4 which suffered an 8.8% drop in price over the same period of time. Next came the Apple iPhone 5 which lost 11.2% of its value during the two months. The Samsung Galaxy S III lost 13.7% of its value from March to May, while the Samsung GALAXY Note II price slumped 15%.
The median price of the Apple iPhone 4S went from $349 in March to $312 in May. During that same period, the median Apple iPhone 5 price dropped from $535 to $465. The median price of the Samsung Galaxy S III went from $360 to $320 from March to May, while the Samsung GALAXY Note II went to $444 from $550 over the 8 week period.
Munster said that a steep drop in price for the Apple iPhone models in the Piper Jaffray index would hint at an approaching launch for the next model. The falling price would be indicative of current iPhone owners selling their current handsets to raise cash for the next version of the phone. Munster adds that a larger drop in the price for the auctioned iPhone models could also show a preference for the Samsung Galaxy models. The current loss in value of the Apple iPhone models in the index apparently is not yet steep enough to hint at an imminent launch of the next iteration of the iPhone, or a switch in preference to the Samsung Galaxy devices.
Munster expects the price of the Apple iPhone to continue to decline as we get closer to the launch of the
Apple iPhone 5S
which Munster expects to see released by the
end of September
.
source:
AppleInsider