Picture allegedly shows OLED panels for the 6.1-inch low-end Apple iPhone 9
27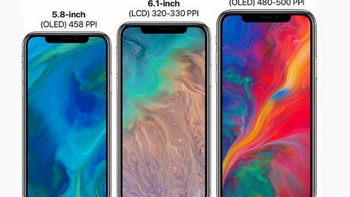 Today, we might have come across the first images of a 2018 iPhone component. A gentleman on Twitter who calls himself Mr-white (no, he doesn't work for PlayTone records) tweeted a picture that he captioned "iPhone X 6.1 OLED." Obviously, Mr-white, whose actual Twitter handle is @laobaiTD, and Ming-Chi Kuo can't both be right.
One of the last calls made by Kuo before switching jobs, was to forecast that
the 6.1-inch iPhone 9 will be offered at a starting price of $550
. To get there, Apple is obviously going to wield a hatchet to cut some pricey features, which we would assume includes replacing the OLED display with an LCD screen. It is possible that Mr-white's photo shows off the larger 6.5-inch iPhone X model, or perhaps these are LCD panels that we are staring intently at.
For a couple of reasons (iPhone 9's expected low price and Kuo's amazing track record), we expect the 6.1-inch iPhone to feature an LCD screen.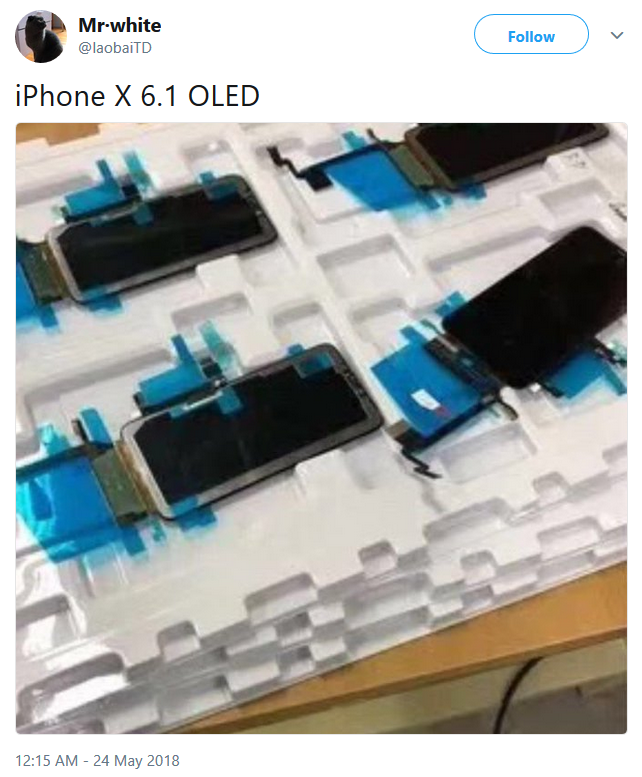 Tweet claims that the low-end 6.1-inch Apple iPhone model will allegedly feature an OLED panel
Recommended Stories