The world's top Apple analyst releases new research notes on the 2018 iPhone models
33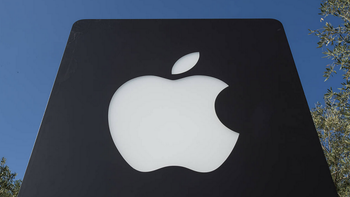 KGI Securities Apple analyst Ming-Chi Kuo has made so many great calls on Apple, that he is considered by many to be the most accurate out of the thousands of analysts who follow the company. In Asia, where it already is Monday thanks to the time difference, Kuo has disseminated a new research note to his clients, containing his latest musings about the 2018 Apple iPhone handsets.
Kuo expects Apple to release three new handsets this year. The lower priced model will be the 6.1-inch
Apple iPhone 9
. According to Kuo, this model will:
Feature an LCD screen.
Be manufactured by Pegatron (60%), Foxconn (30%) and Wistron (10%).
Japan Display will supply 70% of the LCD screens for the phone, which will use Full Active technology that require bezels measuring only .5mm on each side.
The display will have an aspect ratio of 18:9 with a resolution of 1080 x 2160.
The phone is equipped with a rectangular one-piece battery inside, with a capacity of 2850-2950 mAh, about 8% higher than the cell that currently sits inside the iPhone X.
To keep the price point between $700-800, the iPhone 9 will not have 3D Touch and will sport just a single rear-facing camera.
The phone will have Face ID, a TrueDepth Camera and Animoji.

The second generation Apple iPhone X, possibly named the iPhone Xs, and the 6.5-inch Apple iPhone Xs Plus will both include:
4GB of RAM, and a nice 25% hike in battery capacity to 3300-3400mAh.
The battery on both models will consist of two different parts arranged in an "L" shape in order to maximize the room inside each phone for other components.
The pair will each use OLED screens, although there is speculation that the iPhone Xs Plus might employ a 6.5-inch LCD screen.

According to Kuo, there won't be many changes made to the iPhone X sequel. He does expect the TrueDepth Camera to essentially remain the same (and available on all three models) until the 2019 iPhone handsets are introduced. Next year's iPhone units might have a TrueDepth Camera on the front and back of each phone.
One part of his research note should make Apple brass smile; Kuo sees all three 2018 units selling well, especially the lower priced iPhone 9 with the 6.1-inch LCD display.

source: MacRumors