PhoneArena authors' thoughts on the LG G5
26
This article may contain personal views and opinion from the author.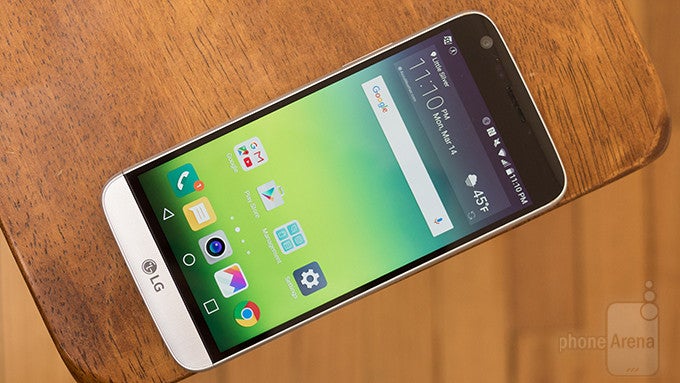 After summarizing our thoughts about the hot new Galaxy S7 and Galaxy S7 edge champs, we gathered around and decided to share our personal impressions of the LG G5, a device that stands out among all others with its quirky modular design. In terms of ingenuity, there's no denying that LG upped the bar this year, but how does the G5 actually fare as a smartphone. Is it a recipe for success in the flesh, or yet, a half-baked attempt at shaking Samsung's throne? Certainly, each of the authors here at PhoneArena has had some time to form their own personal opinion. Check out our thoughts right below!
Alan F
Poor LG. Always a bridesmaid and never a bride. Just when it thinks it has an innovative new handset in the LG G5, Samsung delivers its beastly Galaxy S7. To give credit where it is due, LG did add the modular design and "Friends" that allow the phone to offer much improved audio and a better camera by swapping out cards. You can even replace a dead battery with a fresh new one. And the awkward rear placement of the power and volume buttons have been removed.
It all sounds great, and it truly is. But leaving out the water resistance could hurt. And when it comes to looks, LG could have done better. It looks like LG won't make it to altar again this year.
Florin T
The G5 is one of LG's most daring and most advanced smartphones to date, and I think it can easily stand next to any other 2016 flagship out there. I'm not convinced that the modular design is an idea good enough to make people go crazy about this phone. Then again, this is the first mainstream handset to make use of a modular design, so I applaud LG for testing the waters.

I'm not yet sure I like the appearance of the LG G5, but I know what I don't like: its back, which looks like the surprised face of a troubled robot - obviously, the dual camera setup and the fingerprint scanner are to blame for this. Don't get me wrong, the dual camera of the G5 seems to be one of the best you could get on a smartphone this year, but maybe that amalgam of elements on the handset's back could've benefited from a different design.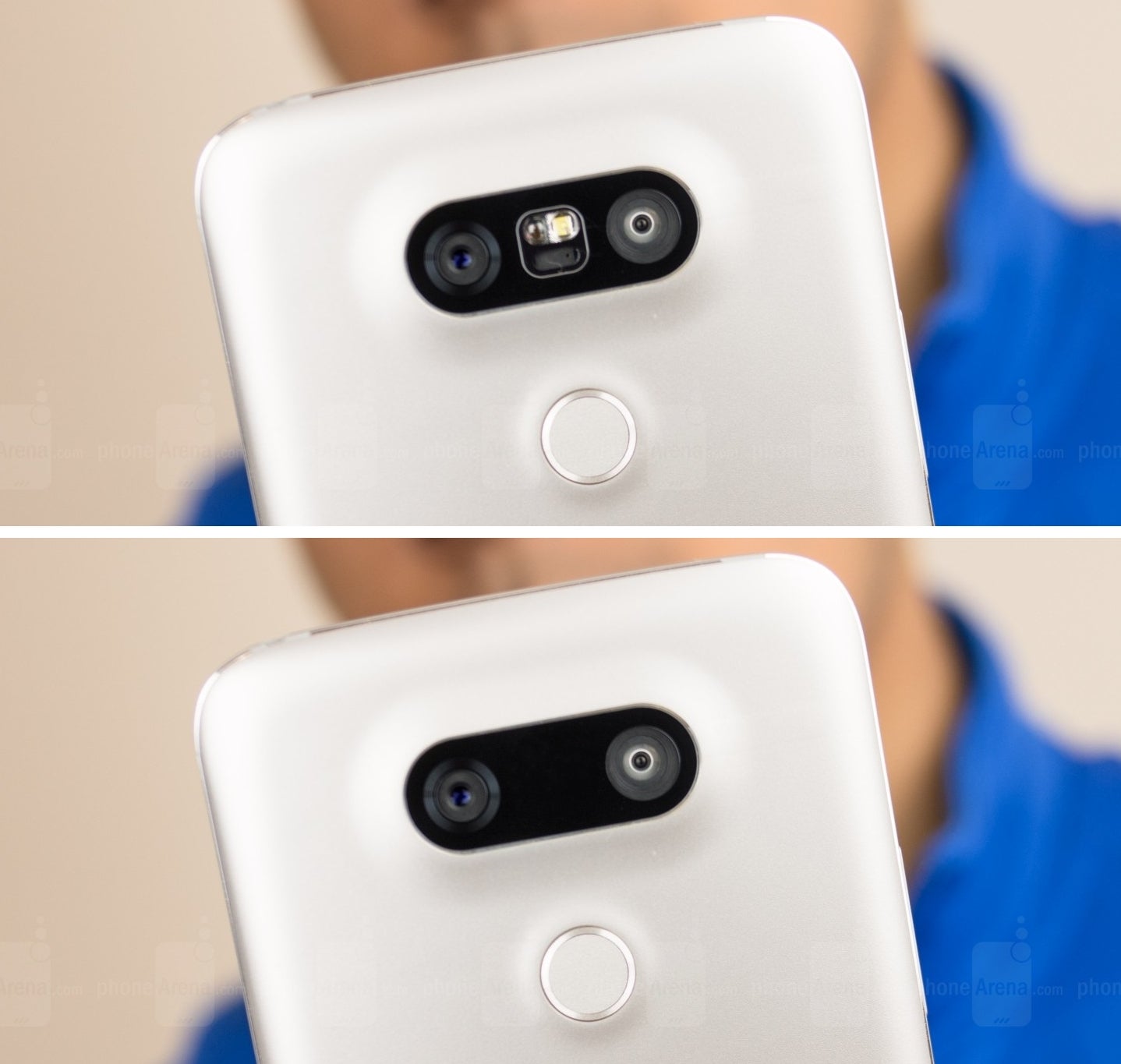 Luis D.
The LG G5 is a convincing reimagining of LG's flagship smartphone. The metal modular design is highly original, and the dual camera setup can shoot some really wide and picturesque scenes. Unlike most, I also love LG's straightforward and uncluttered interface, which makes using that Snapdragon 820-powered beast a literal breeze! I'm not getting the LG G5, but it's my favorite Android smartphone in 2016 thus far.
Maxwell R
Of all the LG "G" flagships, the one I have fondest memories of is the LG G2. It was lean, had a big screen in a little package, and the UI was unapologetically intrusive as it endeavored to make itself "just right" as you used the phone.
Since the G2, it feels like LG has been taking almost as many steps backward as forward as the product line evolves. Now, with the G5, I'll be honest, it appears to me that LG is trying to find that one "cool feature" to catapult sales to the next level, and in doing so, it compromises all the other things that have made the G5's predecessors outstanding devices.
The modular components are a nice idea, but their usefulness will be determined in the eyes of each owner, and when they involve partially taking the device apart, I am not sure if they'll prove all that practical. Throw in the new all-metal design and single-layer UI, the G5 stands out, but it remains to be seen if it stands out just enough.
Nick T.
The LG G5 is a strange beast of a phone. It looks better in person than it does in photos, that's for sure, but there's nothing really captivating about its design, especially with that huge black border surrounding the screen. The whole modular design thing has potential, but its execution, at least in its current state, is underwhelming. If LG wants the concept to succeed, it must bring modules that are actually useful, that people would be willing to buy, and preferably that don't add much bulk.
Right now, we only have a camera grip that's awkward to use (in my opinion) and an audiophile-grade sound module that very few people would be interested in. At least the LG G5 is a really fast phone, and its camera is one I'd love to use. I'd say that wide-angle camera is pretty awesome.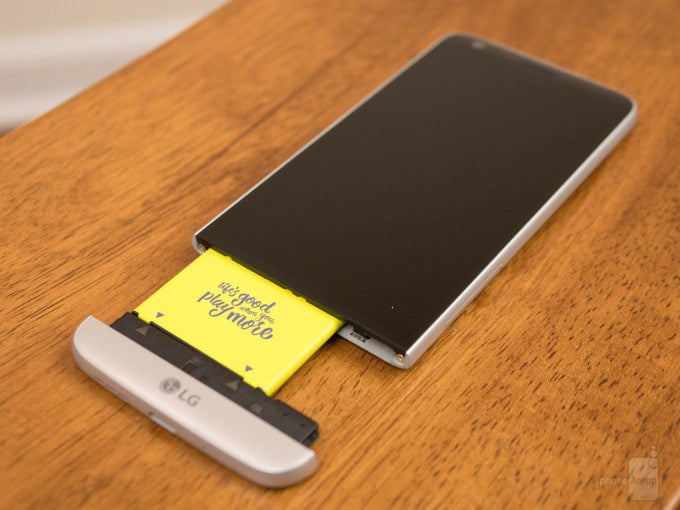 Paul K.
When first presented, the LG G5 and its camera hump looked rather... off. However, when holding the phone in person, I was actually surprised how much better it looks – pictures don't do it the right justice, it seems. I admit, I don't get the allure of being able to switch between a wide-angle and a regular sensor on the main camera, and I am no fan of the app drawer omission. However, the G5 certainly feels very nice in the hand, and it's surprisingly fast and snappy. While it's not my cup of tea for a few reasons, it certainly feels like a proper 2016 flagship smartphone and it will definitely garner its own fandom.
Peter K.
At first sight, I was surprised how sleek and inviting the G5 looks, but this positive feeling evaporated once I took it in my hands. The frame edges dug into my skin like claws and immediately made my hand feel a bit uncomfortable. The volume rocker provides zero physical feedback, which is yet another thing that I did not like. Compared with its direct competitors, the G5 disappointed me in terms of build quality. I have to admit, the clean and snappy UI was a pleasant surprise, though the ditching of important interface features - not so much. The wide-angle camera is actually fun to use, while the modules are a gimmick.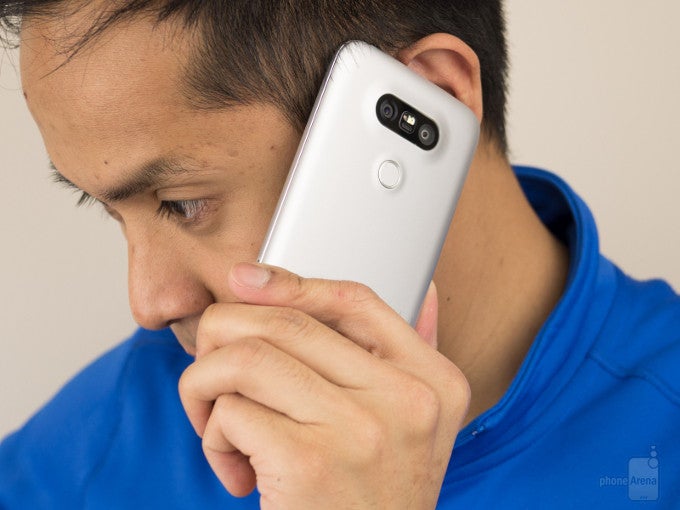 Ray S.
I may be taking my smartphones a bit too seriously. Which is why I immediately knew I didn't like the key selling points of LG's G5. True, the phone is almost a breath of fresh air, but the whole thing about replaceable modules is just a big gimmick to me. If I have the G5, I know I'm never going to change modules – I'll stick with the default one in, like, 99% of the time. The second camera is probably good to have in certain scenarios, but I don't find it essential either. I still think it's the better phone compared to Samsung's S7/edge, but overall, the unique G5 features LG is putting front and center just don't seem all that intriguing to me. If I need extra juice, I'd buy a battery case or an external battery pack, but
not one of these
.
Victor H.
I don't buy all the hype around the LG G5.

The modular design might look cool at first, but I don't think that I'd be swapping batteries on a daily basis and the sound and camera modules are too niche to be of much use to the general public. I doubt that LG will have many new modular accessories, and so far this modular design idea seems like a questions in search of the answer.

The LG G5 design is also not very intriguing: LG uses metal, but boy, does this phone have bezels and black borders around the sides that are not pretty. Minus one point for the sharp edges that make it not very comfortable to hold. Those are things that you will notice once you hold it in your hand.

The screen is also dim and colors lack life. I'm not a big fan of the visual style of the new LG UI either, with its chaotic color choices. Finally, the camera is the one thing that LG has going for it and the new wide-angle lens is really cool. However, that's too little. On a purely emotional level, I feel more attached to the more compact, extremely pleasant to hold leather LG G4, while the G5 feels a bit bland to me.