PhoneArena authors' personal thoughts on the Samsung Galaxy S8 and S8+
67
This article may contain personal views and opinion from the author.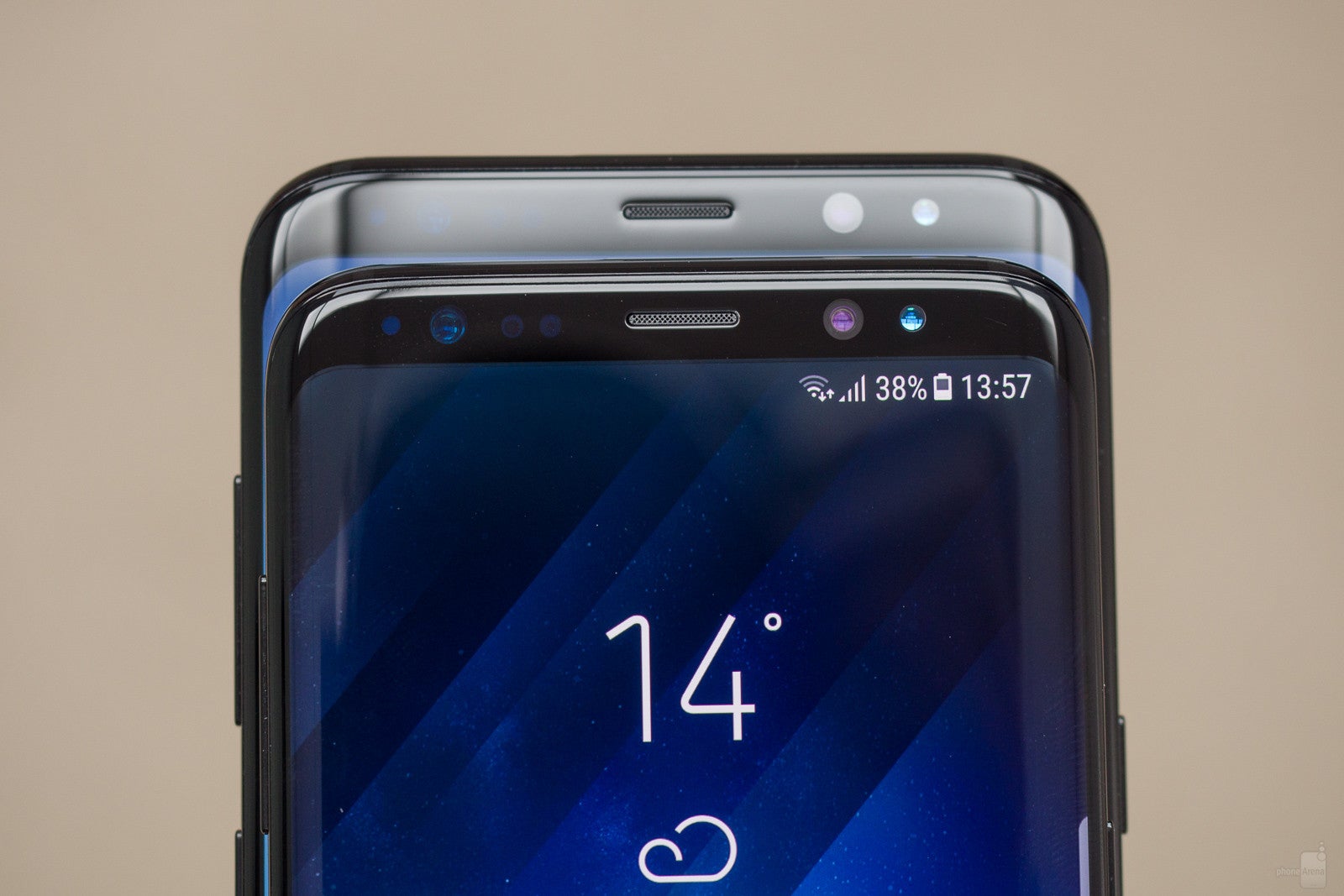 With the Galaxy S8 and S8+ being among the hottest topic in the industry right now, we thought we'd chime in with our personal opinions of Sammy's latest and greatest handsets.
We know your time is precious, so we've kept things short and, hopefully, sweet - each opinion is less than 200 characters long, making this post a 5-minute read. Here goes:
Alan
To repeat a cliche, Samsung has raised the bar. The overall look is modern and unique. Both phones don't feel large at all. Android manufacturers are going to have a tough time competing.
Cosmin
Even though they're not flawless, I admire Samsung for achieving three things with the S8/S8+: enlarge the screen, make bezels thinner, keep the phones reasonable size-wise. We might have a winner.
Damian
They're both too big for my taste, and I don't think the near-lack of bezels is actually a positive. Oh, and the aspect ratio is definitely not my cup of tea.
Daniel
Good stuff - everyone will strive for bezel-less now, bad stuff - what's made for 18.5:9?
Florin
I liked Samsung's dual-curve designs from the very beginning (S6 edge), so I like the refined S8 and S8+, too. Some practicality issues aside, I'm convinced that the no-bezel approach is future-proof.
Kaloyan
The first Samsung smartphone to actually look good – from the front, anyway. However, the high price point and a few questionable design decisions make it a somewhat hard sell.
Luis
Beautiful phones that are a chore to use. The fingerprint scanner is whack. Iris and facial security is useless. The tall screens are nonsense. But you'll love the S8 anyway *shrug*.
Maxwell
The "other" tall phone, the G6, makes sense somewhat with a 2:1 aspect ratio. As pretty as the S8/S8+ are, too much says "gimmick" to me. I'll wait for the next Note, and keep my G6.
Milen
Gorgeous phones these two, the Galaxy S8 and S8+, trend-setters and whatnot. I even like how they feel in the hand, unlike my colleagues, but I'm skipping still. No remappable Bixby button, no buy!
Nick
The S8 is an awesome-looking phone and a top performer with great cameras. But I find it uncomfortable to hold, as if I'm about to drop it any moment. And that fingerprint scanner - seriously?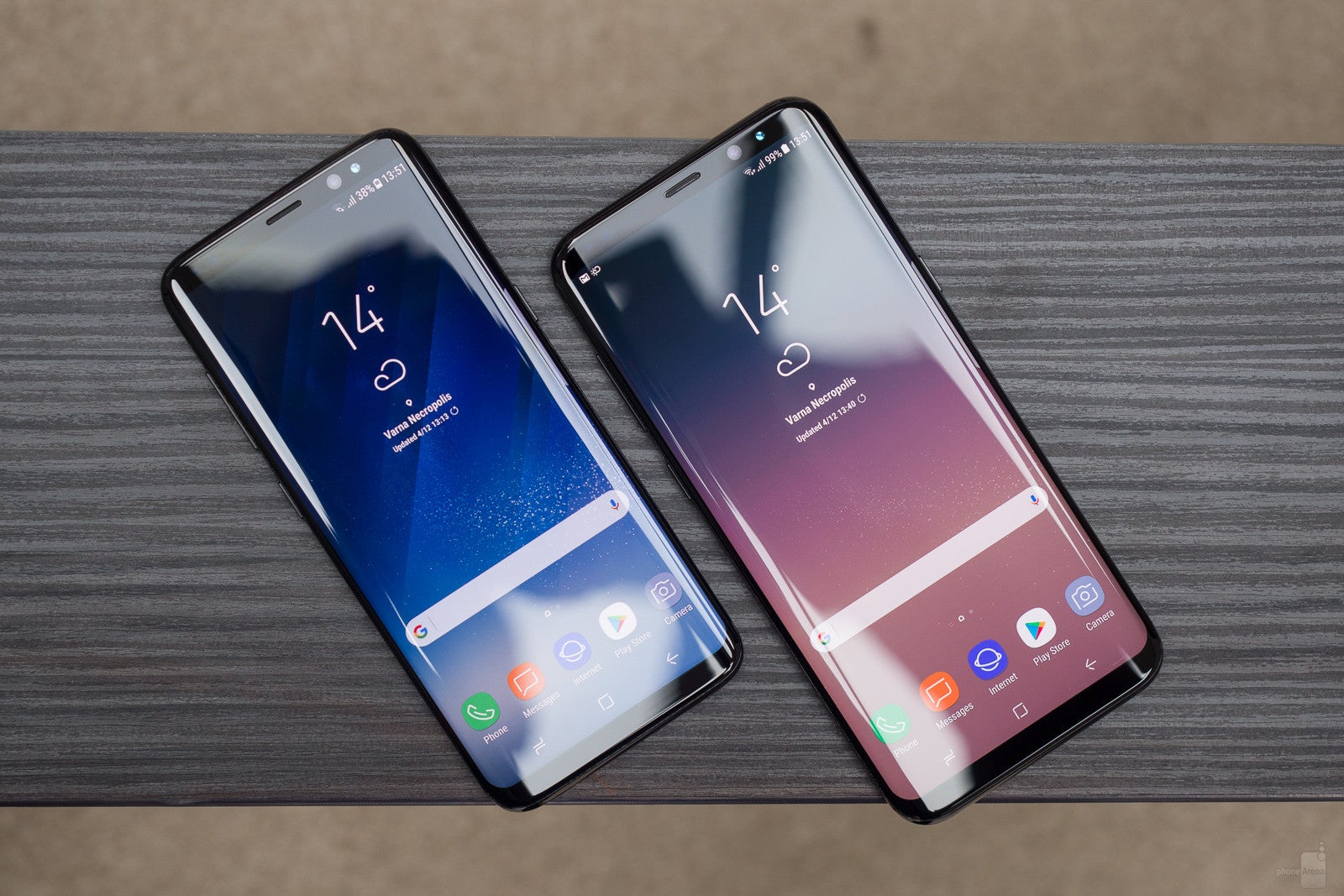 Paul
I really like the S8 — it's super-compact, feels very comfortable to carry, and is just futuristic and cool. I wouldn't go for the S8+, as it's heavy and slippery — I'd definitely break it.
Peter
Neither the Galaxy S8 nor the S8+ feel good in my hand - that curved display is an issue for me. Aside from that, the crème de la crème on the Android scene, no doubt about it.
Stephen
Samsung's most ambitious flagship in years isn't without its issues (fingerprint scanner, unproven Bixby), but it's difficult to deny the GS8 is helping to usher in a new era of smartphone evolution.
Victor
It's shocking how compact a 5.8" and a 6.2" phone can be, and I love it. The full-screen display is a game-changer that puts Samsung ahead of everyone else. Apple, what you got?
Make sure to check out our reviews of the two devices while you're at it as well. You can find these right here: