PhoneArena Awards 2013: Best Innovations
87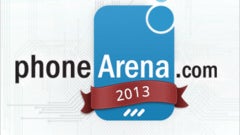 The smartphone arena is more than just a playground. It is kind of like a battlefield, if we had to compare it to anything – a battlefield where both minor and major smartphone manufacturers are competing fiercely for the attention of all those increasingly-harder-to-satisfy consumers. Some try to achieve that goal by offering smartphones at an affordable price point. Others go for the top hardware, offering the best processors, displays, or cameras to ever grace a smartphone. Then there are the companies, for which design and build materials are top priority. And more often than not, all of these tactics work to some extent. Sometimes, however, the price, design, and specs of a smartphone aren't enough to genuinely impress a smartphone geek. Sometimes it takes another crucial element each smartphone maker should always take into account – innovation. Innovation is when someone dares to do something differently and in a better way instead of sticking to the status quo. It is when a fresh new idea improves the overall user experience. It is when someone brings forth an alternative concept and proves that it works. And when it comes to smartphones, we witnessed the introduction of more than a few innovative ideas over the past year. Only some of them, however, truly impressed us.
Coprocessors and the unique features they enable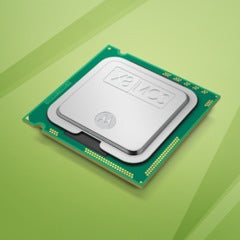 Every contemporary smartphone comes with a system-on-chip of some kind under the hood – a pretty sophisticated single chip that hosts the main application processor along with a graphics processor, a sound processor, a multimedia processor, and a processor that handles image data from the camera, among other modules. This is called integration and it is a good thing – combining all these components on a single piece of silicon saves power and increases performance. However, Motorola and Apple dared to take things to the next level by outfitting their own SoC designs with coprocessors dedicated to tasks that aren't yet integrated into most common SoCs. To be more specific, the X8 Mobile Computing System inside the
Motorola Moto X
comes with a couple of coprocessors, one of which is responsible for natural language processing while the other handles what Motorola refers to as contextual computing. Apple has its M7 coprocessor ticking alongside the A7 inside the
iPhone 5s
. Its function is to monitor data from the phone's sensors and to offload the processing of that data from the main CPU. The benefits? Well, you get a number of unique features made possible by the extra modules. The Moto X, for example, listens to voice commands constantly, while the M7 turns the iPhone into a device capable of precisely monitoring the user's physical activity and will even allow applications to recognize when the user is driving, walking, running, or sleeping. Best of all, these features can be on at all times without that having a detrimental effect on battery life. Long story short, a well-implemented coprocessor can teach a smartphone some new, unique, and pretty neat tricks.
Touch ID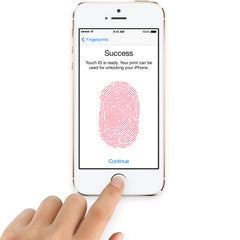 Yes, we know that the iPhone 5s isn't the first smartphone to come with a built-in fingerprint scanner. However, it is the first smartphone to have the feature built in and integrated in a way that makes it not frustrating to use. The scanner is accurate, it does not require the user to swipe their finger, it works even when the user's finger is placed at an angle, and it is easy to operate being built into the home button. And if that's not enough, it can be used not only for unlocking the iPhone 5s, but also for authorizing App Store purchases with a fingerprint instead of using a password. Simply put, Apple showed us how a smartphone fingerprint scanner should be executed.
The "self-healing" LG G Flex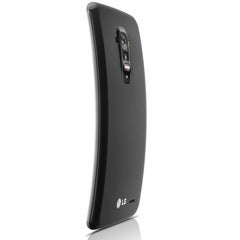 It may sound like something out of a sci-fi movie, but it is actually true and it works. The
LG G Flex
smartphone has a back plate that can recover from light scratches, which are "healed" as if by magic in a matter of minutes. Think placing the phone and your keys in the same pocket – this kind of damage the G Flex should easily recover from. Sure, this kind of tech isn't new, but the G Flex happens to be the first smartphone to take advantage of it. Hopefully, it won't be the last, and maybe one day this "self-healing" technology will be able to make even more serious dents disappear. Check out this
video demonstration of the LG G Flex's self-healing abilities
in action.
And these, guys, are the innovations that impressed us the most this year. Is there a technology or a product that we should have included in the list? Do not hesitate to let us know down in the comments!