Phil Schiller says inexpensive iPhone will "never be the future of Apple"
56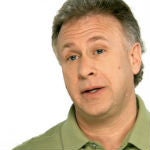 There have been a lot of rumors recently about the possibility of Apple releasing an inexpensive iPhone for emerging markets. First, we saw Apple fanalyst
Gene Munster
repeat the prediction a few times, hoping someone would eventually listen. Then, actually reputable sources in
DigiTimes
, the
Wall Street Journal
, and
Bloomberg
all came out saying that a less expensive iPhone was on the way. Now, Apple's Senior Vice President of Worldwide Marketing, Phil Schiller is saying that such a phone "will never be the future of Apple products".
The quote came during an official interview with the
Shanghai Evening News,
while Schiller was specifically talking about the smartphone market in China. Schiller was talking about how cheap smartphones are popular in China right now when he said, "
Despite the popularity of cheap smartphones, this will never be the future of Apple's products. In fact, although Apple's market share of smartphones is just about 20%, we own the 75% of the profit
." This sounds almost exactly like the reason why we've always been hesitant to believe the inexpensive iPhone rumors: it goes against Apple's profit aims.
The rumor had been that Apple was planning to make a new iPhone with a polycarbonate exterior and "recycled" parts for the inside. On one hand, this makes sense with Tim Cook's history in supply chain management. But, according to Schiller, "every product that Apple creates, we consider using only the best technology available."
You may notice that none of these quotes explicitly deny the rumor of an inexpensive iPhone
. The argument could be made that Schiller is saying "cheap smartphones" will never supersede high-end devices as the future of Apple. Similarly, "using only the best technology available" has already been adjusted with the caveat "for the price point we're aiming at" with the iPad mini using older technology to hit a lower cost.
So, will still don't have a clear denial of an inexpensive iPhone in the works, and we don't have clear proof either. All we have is an Apple exec saying that a certain product "will never be the future of Apple". You know, just like Steve Jobs said that the company would never make a 7" tablet.