Bloomberg puts a price on the rumored affordable iPhone - $99 to $149
29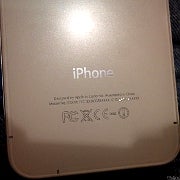 After a couple of analysts and more obscure blogs hinted that this year the elusive affordable iPhone might become a reality, yesterday
the Wall Street Journal confirmed the story
with its own sources, and today the other business publication behemoth Bloomberg adds some more detail from "
a person familiar with the plans
."
The idea for a more affordable iPhone has been seriously considered and started to be worked on
since February 2011
, they say, which means that it has been anointed by Steve Jobs himself, and apparently Apple feels now is the right time to lock in more market share, as the industry is maturing and smartphones get commoditized quickly.
Bloomberg rehashes the WSJ claim that the cheaper iPhone will use existing parts, but says it might be smaller than the current Cupertino flagship. The idea is apparently for the phone to be built from the ground-up with a good value-for-money ratio, instead of just slashing the price of existing models upon introduction of the new one.
And the price would be? Bloomberg pegs it at $99-$149 at retail, which is really something we have to see to believe. The goal is also for the phone to be able to work on as broad a range of carrier networks as possible, and Apple has been in talks with at least one US carrier about it, the source divulged. Those rumors about
multi-colored iPhones
in the making now make much more sense, too.
Something is definitely brewing with the iPhone franchise this year, and late 2013 should be the earliest time to watch for a more affordable iPhone to infiltrate the market, if Bloomberg's story ultimately holds water.
Tim Cook was spotted in China lately
, and that is one huge market for an affordable iPhone to make inroads and soak market share like a sponge