Is Apple preparing a cheaper iPhone for developing markets in 2H 2013?
35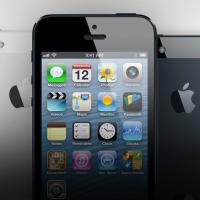 Here is a rumor that we haven't heard for a while - Apple is reportedly pondering on releasing an affordable version of its iPhone for developing markets in 2013, Taiwanese DigiTimes reported based on its mysterious
'industry sources'
. The publication known for it hit-or-miss record with Apple rumors expects the new and cheaper iPhone to make an official appearance in the second half of 2013.
Separately, sources have speculated Apple is willing to jump to a larger screen size for the affordable iPhone as the industry shifts towards 5-inch displays. As good as this might sound to some, to our ears it is just not all that likely to happen given the recent bump to 4 inches and Apple's 2-year release cadence.
What's interesting is that DigiTimes points out that the success of the iPad mini is what may have pushed Apple into thinking it should also release an affordable iPhone. Further theories even match Qualcomm's more affordable S4 models as candidates for that rumored device.
At the same time, we do know that Apple has started making its own chip designs, so it would be a bit strange for it to suddenly jump ship to Qualcomm.
Most of those are rumors we've heard before, but that have not really materialized. Take them with the usual grain of salt, but do let us know whether you think this time the market has changed and is ready for such a move.
source:
DigiTimes