Phase 3 of T-Mobile's Uncarrier plan: No more new customer deposits?
10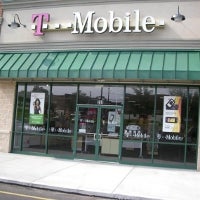 A published report on Tuesday speculates that T-Mobile is going to soon announce its Uncarrier Phase 3. This is just speculation, but the buzz is that the nation's fourth largest carrier will no longer require a deposit to open a Simple Choice post-paid account. That leaves plans with "
well qualified and other qualified
" pricing. It isn't like T-Mobile doesn't have new found experience with no deposit accounts since its MetroPCS pre-paid subsidiary does not require a deposit to open an account.
Opening accounts without requesting a deposit just seems so T-Mobile that we can can almost hear the television ad already. Led by outspoken CEO John Legere, the mobile operator has led the way with innovations that the rest of the industry has copied,
such as T-Mobile's Jump!
which launched earlier this summer, and allows T-Mobile customers to upgrade to a new phone twice every 12 months.
Over the last year we have seen T-Mobile join the
list of carriers that offer the Apple iPhone
,
purchase MetroPCS
, eliminate subsidized pricing in T-Mobile's stores and on its website and start the
build out of its LTE network
. That is a pretty busy year no matter how you slice it.
source:
TmoNews