MetroPCS shareholders approve T-Mobile deal
18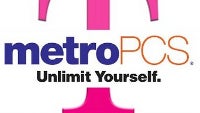 MetroPCS shareholders have finally approved the T-Mobile takeover bid
and this was the last of the steps needed before the deal gets finalized. The decision comes after T-Mobile owner sweetened the deal by reducing loan and cutting interest rate.
By acquiring MetroPCS, T-Mobile will be able to add the 9 million MetroPCS customers to its base as well as get a very important spectrum chunk.
All 12 suggested measures were approved in a meeting today, and Paulson, the largest MetroPCS stakeholder, owned by billionaire John Paulson, has also agreed. The T-Mobile/MetroPCS merger has already
gone through the regulatory approval process
, so there are no other legal hurdles.
When the deal closes, Deutsche Telekom will have a 74% stake in the new company and MetroPCS shareholders will get a $1.5 billion cash payment.
source:
Bloomberg