T-Mobile's LTE network now covers 180 million people in 154 markets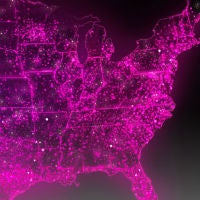 T-Mobile has been working hard to expand its LTE network as quickly as possible. The carrier first launched its LTE network in just 7 markets back in March of this year. Now, less than 6 months later, T-Mobile's LTE network has been expanded to cover 154 markets and 180 million people. That's quite an impressive expansion, and obviously the company isn't done yet.
This comes as T-Mobile has just lit up 38 new markets since the last time T-Mobile announced the progress back in July. Back then, the carrier's LTE network covered 116 markets and 157 million people. So, those 38 markets haven't all been that big, considering the expansion has only added 23 million people in those 38 markets.
Still, it keeps T-Mobile well on track to hit its goal of reaching 200 million people with its LTE network by the end of 2013.