Pentagon gives its first approval of an Android phone to the Dell Streak
17
We have seen the U.S. Military send missiles that turn corners, enter a room, and deliver a harsh message from Uncle Sam at a precise location. We also have seen the Military use an unmanned drone and from thousands of feet up, terminate a target. In other words, the technology employed by the U.S. Military is usually top notch, ahead of the curve and has features not found on the commercial version of such products. So when the Pentagon gave its first approval of an Android phone for the Defense Information Systems Agency, you would expect to see them give the green light to some of the newer models such as the
Samsung Galaxy S II
or the
Motorola DROID BIONIC
, both of which are expected to be updated to Android 4.0. Instead, the Pentagon selected the
Dell Streak
.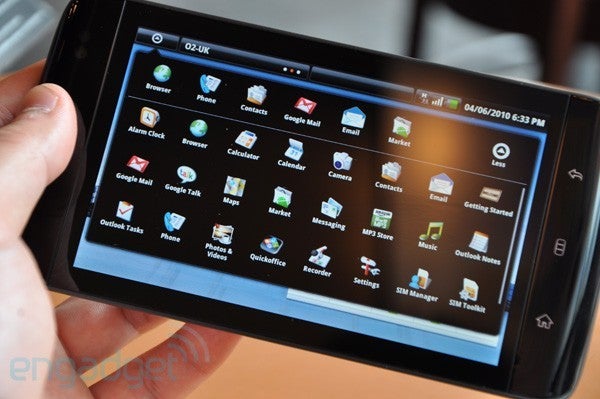 Just drafted into the U.S. Military, the Dell Streak
Not even taking into account the fact that
Dell has discontinued the model
(which certainly gave them an incentive to price the remaining units very low so that they could clean out the last of the phone's inventory), the Dell Streak is powered by Android 2.2 which is well behind the curve these days. Both DISA and Dell have allegedly been working on getting the Dell Streak to meet the demands of the Pentagon for over a year and the phone is now approved for
secure, unclassified communications
. Still, features like remote data wipe, protection of passwords and security measures controlled by the IT department are not hard to find on a modern smartphone. According to
DefenseSystems,
the government chose the Dell Streak because it liked the form factor.
source:
DefenseSystems
via
Phandroid