PayPal suing former employees who defected to work on Google Wallet
5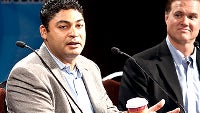 EBay, through its subsidiary PayPal, has filed a lawsuit against two former employees, after they defected to work on Google Wallet. PayPal is supposedly on the verge to make a major mobile payment announcement, similar to what
Google Wallet
turned out to be yesterday, and it's been working for years to bring it to Android, until Google suddenly decided to do it alone.
Osama Bedier has been a high-ranking PayPal employee, and one of the earliest, but he switched camps in January this year, despite being on the fast track to becoming a PayPal leader, allegedly being offered a hefty sum by Google to do so.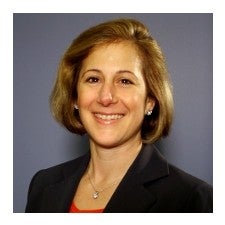 Stephanie Tilenius
The lawsuit is also targeting Stephanie Tilenius, who Bedier was reporting to at PayPal, and now at Google they are both reporting to Jeff Huber, a former eBay employee himself. According to PayPal, she poached Bedier, who was the lead negotiator with Google before, despite having clauses in her contract against that.
In a nutshell, PayPal is claiming that Bedier left
trade secrets like technology details and partnership agreements about mobile payments on his personal computer
, as well as used a Dropbox account to store them, and disagreed to return them to PayPal. He allegedly used this information in meetings with partners about Google Wallet, and it is precisely in areas where Google lacks expertise.
We'll see how this lawsuit turns out, but it's clear now that everyone wants a piece of the mobile payment pie that is alleged to balloon to $630 billion by 2014, according to research. Poaching execs from a major competitor, on the other hand, is not so cool.
Apple kidnapped some RIM employees
last year to boost its enterprise presence, but they obviously didn't steal any trade secrets worthy of a lawsuit. Watch an interview with Bedier about Google Wallet below.
source:
GigaOM
Recommended Stories