PayPal killing off its app for all but the most popular smartphone platforms
99+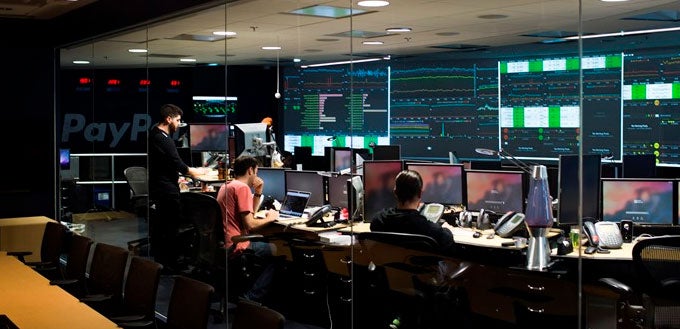 Developing an app and keeping it current is a major investment, so it's no surprise that plenty of devs find themselves picking and choosing which platforms to target in order to get the best return on their effort. And while a few years ago it might have made sense to play the field by preparing apps for a good number of platforms – the underdogs included – the mobile landscape has been looking more and more like a two-horse race lately:
over the course of the past year
, Windows smartphone market share dropped from 2.5 to just 0.7 percent, and BlackBerry from 0.4 to 0.2 percent. In light of the changing face of the market, app developers are reconsidering their priorities, and today BlackBerry just shared its end-date for support of some of those lesser platforms.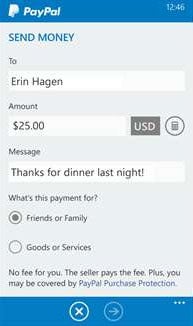 The soon-to-be-mothballed Windows Phone PayPal app
Over the course of the next month, beginning on June 3 and running through June 30, PayPal is going to start requiring all mobile users to be on the latest version 6.0 of its app. And while that won't spell problems for most Android and iOS users, the company doesn't plan to release updated apps for other platforms, effectively ending its support for them.
Those platforms that will lose PayPal app support include
Windows Phone
, BlackBerry, and even
Amazon's FireOS
.
It's not necessarily game-over for PayPal users on these platforms, as they can always turn to the service's web interface, but that's not going to make this abandonment sting much less.
PayPal's far from the only dev shutting down support for unpopular mobile platforms lately; back in February we learned of
WhatsApp planning a very similar move
, working to end support for BlackBerry, Windows Phone, Symbian, and ancient Android builds over the course of the year.
How do you manage payments on your smartphone? Are you a die-hard PayPal user, or have you learned to love one of its peers? Tell us about your favorite in the comments.
source:
PayPal
via
Neowin