Huawei demand in Europe and the Americas helps Chinese OEMs increase global share
1

The smartphone market of today is already a very different one than it was just a few short years ago, and while many of the same key players are just as big as ever, new forces have emerged to challenge them. Global smartphone sales growth may be slowing down thanks to saturation, but some of those challengers are using this as an opportunity to bolster their own positions, as we see in the latest market report from industry analyst Gartner.
When
we checked in with Gartner's figures last quarter
, we already saw signs of a market slowdown, with quarterly year-on-year growth falling to just 9.7 percent. That seemed low enough, but this most recent quarter has seen the growth rate fall further still, dipping to just 3.9 percent over the course of the last year.
That appears to be contributing to some stagnation up at the top, with market leader Samsung selling slightly more total phones than it did one year ago, but still seeing its share of the market drop to just 23.2 percent.
Apple's unsurprisingly down as well (
given the company's most recent performance report
), dipping in terms of both sales and share – the latter of which is down from 17.9 to 14.8 percent year-to-year.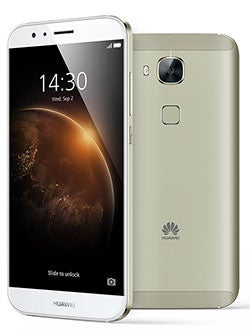 But the real story here is what's going on just beneath these two behemoths – and that story's all about the Chinese OEMs.
Fifth-place Xiaomi didn't see much movement, but things are a lot more exciting for our third and fourth-place contenders, Huawei and Oppo.
Huawei continues to show the same sort of growth we saw from it last quarter, with share rising to 8.3 percent. And lest you think that's just because the company's selling a lot of hardware in its native China, Gartner claims it has sales in the Americas and Europe to thank for much of that improvement.
Oppo, on the other hand, owes its new success to strong sales in its home market, and sales have more than doubled for the company since 2015.
If those are our winners, who are the losers? Lenovo lost its seat among the big boys as it bled market share, and things look grim in the platform department for any fans of alternate operating systems.
While last year non-Android and non-iOS smartphone sales made up 3.4 percent of the overall market, they're now down to a mere 1.1 percent. Can we just call it a two-platform market at this point?
source:
Gartner