PayPal and Android Pay now work together so your PayPal balance finally means something outside the Internet
5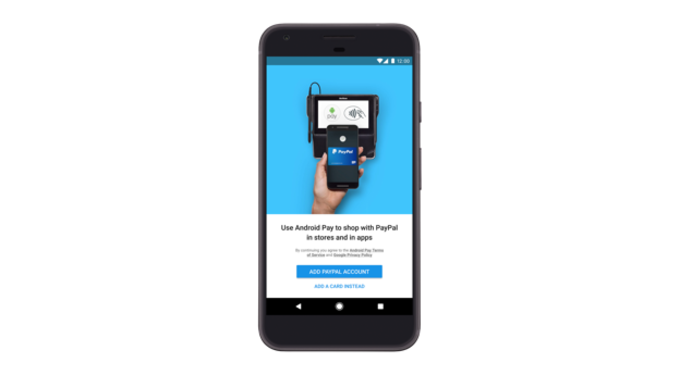 PayPal, the ubiquitous online payments platform, is partnering up with Google to be available as a payment method inside Android Pay. This could greatly simplify both AP and PP mobile payments while giving users of both services more incentive to handle their spending with them.
At first, Android Pay users will be able to select they PayPal balance as a payment method. And in the months ahead, they will be able to add all cards from their PayPal accounts, making mobile payments all the more seamless.
The method will be available for use both in apps and at traditional retailers like Walgreens, establishments like Subway, and services like Uber. The integration will cover Android devices running version 4.4 KitKat and higher.
PayPal also has deals with
Facebook
(usable in its Messenger app), and is available as a payment system in Google Play. It could give Android Pay a bit of traction that's surely needed – with 34 million users, the service is far behind Apple Pay's 86 million users.
ALSO READ