Patents granted to Google rose 170% in 2012
11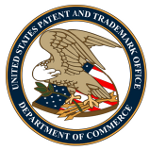 Google increased its intellectual property portfolio significantly in 2012. The Mountain View based company received
1,151 patents
in 2012, a 170% increase over the number of patents the company was granted in 2011. Google was granted more patents than rival Apple last year. The Cupertino based manufacturer was the recipient of 1,136 patents in 2012 which was a 68% gain over the prior year.
Google recently reached an agreement with the FTC
not to use its standards-essential patents,
most of which it picked up with the 2011 acquisition of Motorola Mobility
, to request a sales ban on a rival company. The other day,
Google dropped a pair of patent claims against Microsoft
after originally seeking a ban on the U.S.import of the Xbox game console. The standards-essential patents are supposed to be licensed using fair, reasonable and non-discriminatory (FRAND) negotiations.
Google has been trying to beef up its intellectual patent portfolio to put it in a stronger position to take on companies like Apple that had been
flexing its patent muscles
in court. The recent
joint-policy statement between the Justice Department and the USPTO
decrying the use of SEP patents to force a sales ban against competitors has forced Google to take a step back a little with this strategy.
source:
BGR