Google drops two patent claims against Microsoft
8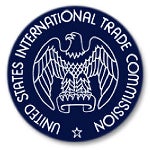 No sooner did Google agree with the FTC to stop wielding its standards-essential patents like a club to hold over the head of rival firms, than the Mountain View based tech titan decided to tell the ITC that it wants to
withdraw two patent claims against Microsoft
. As part of the
FTC announcement last Friday that it found Google had not violated antitrust or anti-competition laws
with its search results, the agency did note that Google had improperly used its SEP patents to try to force a sales ban on rival firms. Google signed a consent order and promised that it would allow rivals to license these important patents on fair, reasonable and non-discriminatory terms (FRAND).
Google purchased Motorola Mobility
in 2011. Google had asked the ITC to block sales on Microsoft's Xbox game console. The patents involved dealt with Wi-Fi and the H.264 video standard.
Microsoft Deputy General Counsel David Howard said that the company was glad that Google had dropped the claims and hoped to see Google continue to drop similar claims in other jurisdictions as required by the agreement with the FTC. On Tuesday, both the Justice Department and the USPTO made a joint-policy statement saying that
the use of sales bans as a punishment for infringement of standards-essential patents should be disallowed except in very rare cases
.
source:
WSJ