Parody: Windows Phone causes a ruckus at a tech-bar
99+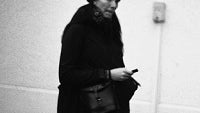 You may recall news we passed along about a woman claiming
she was attacked in a San Francisco bar for wearing Google Glass
. There is no doubt that was a real event and hopefully, Sarah Slocum got her purse back.
That does not stop the rest of the world from making light of a situation and in a city as liberal minded as San Francisco, a "fauxpinion" shared on SF Weekly took an artistic license of such a situation, this time poking fun at Windows Phone.
There is no debate that Windows Phone is playing catch-up in the realm of apps, services and user experience with regards to features. Had the incident with Slocum not happened this would probably be just a bit funnier.
However, even in the context of what happened in the past week, it is hard not to grin at the scenario.
Allow us to paint the picture: You are in an ultra-techie bar when you get a text message and you whip out your device to read it. It is a Windows Phone and all eyes are upon you as if you are some type of outcast for having such a device.
"Sarah Stiles, a San Francisco housing activist, described the incident to police, saying that she was at Rickhouse in the Financial District."I got a text from one of my allies in the domiciled community (an activist term for people with homes) and wanted to call back," Stiles said. "But when I brought out my Nokia Lumia, the crowd turned ugly."

According to the police report, two women and a man confronted her about the lack of a strong app ecosystem for the Windows platform, and made aggressive remarks about overall market penetration.

"It was incredibly hurtful," said Stiles. "It sounded like they either wanted to rape me or sign me up for some kind of start-up messaging service. I couldn't always tell."

The encounter escalated when another patron ripped the phone out of her hand, saying "App/OS UI integration is the future of mobile!" and then ran outside to get an Uber."
The story continues when a witness describes it as a situation that people do not understand, and people fear what they do not understand, "…no one had ever seen a Windows Phone before. It's the kind of thing you only read about happening to other people."
The tale ends with the victim filing a police report, with SFPD dutifully storing the details on a floppy disk.
source:
SF Weekly