PUBG Mobile surpasses 100 million downloads on Android and iOS combined
12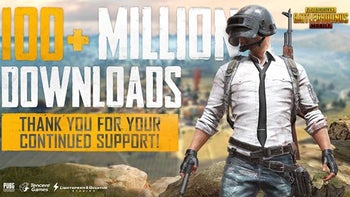 The mobile version of PlayerUnknown's Battlegrounds Mobile (PUBG) is doing exceptionally well, but that's totally unsurprising considering that it's got a huge audience on the PC. Tencent has just announced that PUBG Mobile recently surpassed 100 million downloads within 4 months
since its release on Android and iOS platforms
.
Although that's a pretty insane number in itself, it doesn't include the number of downloads in China, Japan, and Korea. Apparently, the game was the most-downloaded mobile game in more than 100 countries during its first week of availability.
The impressive numbers don't stop here, as Tencent says
PUBG Mobile
surpassed 14 million daily active users in less than four months, not counting players in China, Japan, and Korea.
To spice it all up, here is something interesting that you might not know if you haven't yet played the game: Tencent Games partnered with Paramount Pictures to offer players new content for PUBG MOBILE based on the blockbuster movie franchise "Mission: Impossible Fallout," including iconic theme music, new outfits, all-new challenges and more.