PUBG Mobile goes live in the US on Android and iOS platforms
7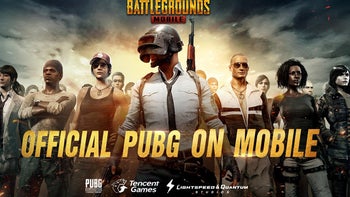 The game that made lots of streamers very rich,
PlayerUnknown's Battlegrounds
has finally arrived on smaller screens. PUBG Mobile was
soft-launched in Canada
last week, but it's now making its way to the rest of the world in the same form (version 0.3.2), which means we can still call it "early access."
In fact, even the description of the game in the App Store and Google Play Store says that the current version does not represent the final quality of the game, as the developer plans to keep optimizing it and add new features.
In case you're wondering, this is the port of a fully fledged PC game, not just a low-quality version specifically designed for mobile phones. Considering the game major optimization issues on the PC, the mobile version works surprisingly well. On top of that, it's completely free and does not seem to include any in-app purchases.
The recommended specs for a smooth gameplay experience are Android 5.1.1 or above and at least 2GB RAM. For iOS users, it requires an iPhone 6 or above, as well as iOS 9.0 or later.
PUBG Mobile
promises "jaw-dropping" visuals thanks to the powerful Unreal Engine 4, along with stunning gameplay effects and a massive HD map for Battle Royale. There's also a powerful anti-cheat mechanism implemented in the mobile version of the game to ensure a fair and fun environment for players.