PUBG Mobile is getting first-person perspective, Royale Pass Season 1 in latest update
6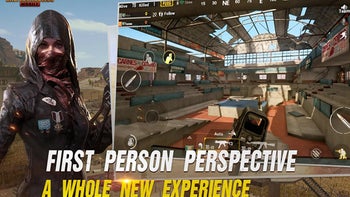 The folks over at Tencent have just released yet another
major update for PUBG Mobile
, which brings a bucketload of new features and improvements. The most important is the new first-person perspective, which offers players a more immersive gameplay experience. Of course, you can switch to third-person view if you don't like the new mode or find that your performance is better using this specific perspective.
Another important addition to the game is the Royale Pass Season 1, which allows players to unlock battle points, cosmetic rewards, and experience boosters while playing the game and ranking up.
However, Tencent also added two paid tiers that offer more rewards to players, such as the Elite Upgrade ($10) and Elite Upgrade Plus ($35). Each of these tiers unlocks valuable rewards like rare weapons, in-game currency, aircraft, and clothing skins and a weekly elite mission.
The update also adds the ability to gift items to other players and Asian character models. Emotes and the option to link two social networks have been added too, along with a smaller map, and weapon & airplane finishes.
By the time
Fortnite lands on Android
, PUBG Mobile may have gained a lot of traction among fans of the battle royale genre, and it looks like Tencent knows that very well hence the frequent and meaningful updates the game is getting.