Out on the road? Here are some of the best apps for driving
6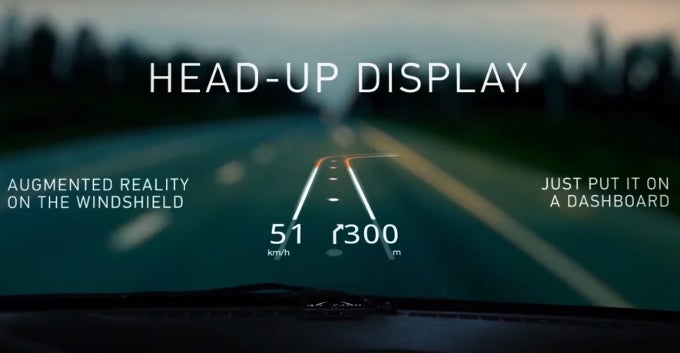 Ever since manufacturers have started outfitting handsets with GPS antennas, navigation apps have slowly, but surely, grown into a common and extremely useful tool. But GPS navigation is not end-all be-all of driving-related apps.
As you know, operating a smartphone when behind the wheel is not only dangerous, but illegal. Yet, in the 21st century, our lives and everyday doings are so tied up with the gizmos that sometimes – it's just too hard not to reach for the touchscreen – to make a call or answer one, dismiss a forgotten alert, or whatever else.
So, we scoured the Play Store and App Store, looking for a combination of apps that offers both navigation and ease of use. Check them out, they may just make your time spent on the driver's seat easier.
Drivemode - Driving Interface
Price: free
Drivemode swaps out your Android handset's UI for an easily-navigatable, color-coded interface, which makes sure that you will have minimum need to take your eyes off the road. The app gives you super-easy access to your navigation app of choice and music player. Anything that happens on-screen is announced by the phone's default text-to-speech engine, so messages, callers, menus, and actions will be read out loud to you. Definitely among the best drive mode apps you can find in the Play Store.
Car dashdroid
Price: free (IAPs)
Much like Drivemode, Car dashdroid aims to bring a simple UI with huge buttons, easy to see and tap, without the driver having to shift their main focus from the road. Dashdroid offers a bit more customization and access to more functions than Drivemode and is certainly a bit more complex – we recommend setting up every aspect of the app before taking it on the road, as it's far less "plug-and-play" than Drivemode.
HERE Maps
Price: free
We can't talk about navigation apps without mentioning HERE by Nokia. What makes it special? Well, it's a free app, which offers offline turn-by-turn navigation. Needless to say, if you expect to be spending some time without Internet access, HERE should be on your phone, even if only as backup.
Navmii GPS
Price: free (IAPs)
Another navigation app, Navmii offers some interesting add-ons, such as a real-time database of traffic, accidents, police posts and speed cameras – all reported by users of the app. Additional upgrades allow you to download information about points of interest in a specific area – good for those on a tour. In-app purchases let you get rid of ads and get access to Heads-up display functionality (see next app).
HUDWAY — GPS Navigation HUD
Price: free (IAPs)
The "Heads Up Display" concept for navigation apps is a concept to aid easy night-time driving without forcing the driver to ever look away from the windshield. The phone's display projects the route as a white line on black background and mirrors the whole image. The user should then place the smartphone on their dashboard, where the windshield will pick it up and reflect it back as a regular image. So, basically, the driver gets their turn-by-turn route projected right on the windshield. HUDWAY will let you try this functionality for free. Then, should you like the app, you can buy Pro mode for some extra functions.