Awesome space adventure: Out There Chronicles Episode 2 is finally out!
1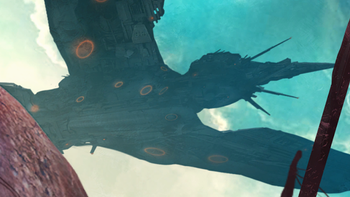 Out There is a super-hard, roguelike space exploration game that perfectly captures the feeling of mystery, isolation, and desperation as you try to guide a lost astronaut back home through the vastness of unexplored space. It was originally released in 2014 and quickly garnered a cult following, which prompted its developer — Mi-Clos Studio — to quickly release a re-master (the currently available Ω Edition) as well as create a spinoff series, titled Out There Chronicles.
Out There Chronicles is presented in the style of a choose your own adventure ebook — you play from the first person and the scenery and characters around you are presented in beautiful still images, all accompanied by a dreamy soundtrack. It's an episodic-style adventure and has thus far only had 1 episode, which ended at a nail-biting cliffhanger.
Now, 18 months later, we finally get Episode 2! For those of you that haven't tried the first game in the series, it is currently free, so you can dip your toes in the universe of Out There without experiencing any buyer's remorse afterward. However, we are made to believe that Episode 1 won't stay free for long, so get your download queued up while you still have time!