Oppo VP resigns, escalating rumors of a possible Oppo/CyanogenMod smartphone brand
6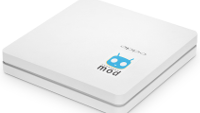 A rumor got jump-started during theweekend, claiming that Chinese Oppo may be planning a separate onlinesmartphone company that will combine the premium manufacturer's buildquality with the famed CyanogenMod custom ROM. According to cnBeta,Oppo's deputy general manager is interested in starting a new brand,though things didn't really blow up until it became known that Oppo's VP, Pete Lau, has resigned his post earlier today.
Obviously,it's entirely possible that we're all reading too much into it,especially considering howhard it is to make a dime off smartphone sales lately. On theother hand, companies like Xiaomihave managed to make it big by going for anonline model, whereby they forgo the questionable benefits ofbrick & mortar locations in favor of online sales. This model hasworked a miracle for Beijing-based Xiaomi, and perhaps Oppo is hopingfor the same.
It'sinteresting to note that Lau has since commented on Chinese Weibothat they're working on something that "may change the world ofAndroid", not to mention that there's apparently a "perfectAndroid flagship device" already in the works. That one is rumoredto sport the upcoming 2.5GHz MSM8974AC version of Snapdragon 800 –the most powerful yet.
Aswe go forward, it'll be interesting to see just how the new brandwill be structured and whether it'll be tethered to Oppo from thevery beginning. Turning to the rumor mill once again, cnBetareports that the new entity will be actually started from scratch and featureits own designs, hardware, brand and sales channels, though thisremains unconfirmed (and a tad unlikely?). If anything it's quite unlikely that CyanogenMod will call it quits on Oppo quite so fast, seeing as themanufacturer has been prettyinvolved with thesoftware company.