Opera: Android tops iOS in global mobile ad revenue for the first time ever
37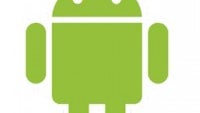 Data from Opera Mediaworks (yes, it's a division of
that
Opera) shows that Android has taken over the top spot globally from iOS in revenue generated from mobile ads. For the first quarter of 2015, the Android platform was responsible for 45.8% of the revenue generated from mobile ads. However, that percentage required Android to own 65.2% of the mobile web traffic. Apple's iOS, on the other hand, was able to snag nearly the same percentage of mobile ad revenue as Android did (45.44% for iOS) with only 22.34% of the mobile web traffic.
BlackBerry owned 1.87% of mobile web traffic which resulted in 1.96% of the revenue generated from mobile ads. That crushed Windows Phone which had .16% of the traffic coming from mobile browsers. Microsoft's mobile OS had only .09% of the revenue coming from the mobile ad market.
Mobile video ads are growing rapidly and now account for 15% of mobile ad impressions. That is up from the 2.5% of mobile ads that were of the video kind last year. Of the mobile platforms, iOS is the most popular for mobile video ad impressions as 87% of Apple users will watch a complete video ad vs.77% for Android users. 43% of mobile video ads ran over Android, accounting for 36% of the revenue for such ads. The figures for iOS show it was responsible for 57% of the mobile video ads, which accounted for 63% of the revenue.
source:
Opera
via
TechTimes