Opera: Android is a less effective advertising platform than iOS and BlackBerry
24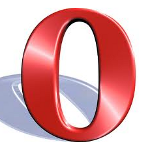 According to Opera's latest State of Mobile Advertising report, as an effective advertising platform, Android trails both iOS and BlackBerry. Based on figures compiled by
ad networks owned by the developer
of the wildly popular third party browser, advertisers on iOS earn $1.64 for each 1,000 impressions on Opera's ad networks versus $1.06 for BlackBerry and .88 cents for Android. Apple's mobile OS controls 46.37% of web traffic through Opera's ad platform and a whopping 58.40% of ad revenue made through that same platform. But that includes the Apple iPhone, Apple iPad and Apple iPod touch all together. Breaking it down by iDevice, we find that the Apple iPhone commanding 30.43% of traffic and 34.38% of mobile ad revenue. Advertisers on Opera's platform are making $1.48 per 1,000 impressions from Apple's iconic smartphone. On the Apple iPad, advertisers are taking in
$4.42 for each 1,000 impressions
, which by far is the highest eCPM reading and the most effective mobile advertising device yet on Opera's mobile network.
Opera has purchased a number of mobile ad networks that cater to more than 10,000 mobile sites delivering
over 40 billion impressions a month
making it the leading mobile advertising platform on the planet. Mobile browsers aren't the only reason why
Facebook is interested in the company
. Mobile apps make up 73% of the revenue for Opera's ad networks and mobile apps generated 80% of traffic. Opera is about to generate $400 million in ad revenue for mobile publishers, up 40% from last year and in emerging markets, the firm's platform is very popular because the compression it uses saves money on data charges for phone owners. Opera also noted in the report that a lot of advertisers are deciding to advertise on mobile apps. More mobile phone users are viewing apps instead of a website using the browser on a phone.
source:
Opera
via
AndroidAuthority