Facebook looking to buy Opera?
12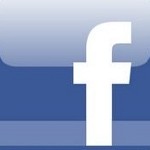 having paid $1 billion for Instagram
just
after its release on Android
. After being made available for Google's open source OS,
Instagram installations exploded to total more than 50 million subscribers
. Now, with Facebook a public company having to answer to its legion of stockholders, the company is seeking to buy another company where it can use its large number of subscribers to make a ton of cash. One such company apparently in Facebook's sight is Oslo, Norway based
Opera Software
. Opera's stock soared 26% on Tuesday due to the rumors of a bid for the third party browser firm.
Opera's browsers allow for a pleasant surfing experience, even on those phones
on the low end of the technology spectrum
. Opera Mini uses the company's own servers to load up a web site before compressing it and sending it to a phone, thus potentially saving the user from some data charges. Over 168 million people use Opera Mini. Opera Mobile is a third party replacement for a smartphone's stock browser and uses the phone's own technology to render sites.
"
It's a classic challenge for a company like this. They're like the Switzerland of mobile. Someone would have to derive meaningful value to take them off of that independent path."-Reuters sources,talking about Opera
Investment bankers say that Opera has been up for sale for some time and said that Yahoo and Google would not be interested in the company. Other bankers said that
Facebook would be interested in Opera as a way to enter emerging markets
. Still, others aren't clear if a deal would end up in an outright sale of Opera or just close partnerships. One source told Reuters that while there is interest in the company, there is no "For Sale" sign on the software firm.. One thing that Operas might not want to lose is its strategic partnerships with companies like Google which it might have to drop in a Facebook acquisition of the company.
Norway's top bank, DNB, says that a buyer of Opera would have to pay 68.6 crowns, or double Friday's close,
valuing the company at $1.35 billion
. There are other things standing in the way of a Facebook-Opera deal. O
pera's founder and top shareholder, Jon S. Von Tetzchner, wants the company to focus on internal growth and says that Opera should reach 500 million users by next year
. He says he is not pushing for a takeover. Still, he said he is unaware of a bid but would have to support one if others are in favor of it. One vote in favor of such a deal might come from Opera CEO Lars Boilesen. The executive last October said he would "
love to
" work with Facebook. Boilesen said, "
We are already Facebook's platform of distribution in emerging markets like Africa and India. A big part of the Opera Mini traffic is from Facebook. So we are already their channel in these markets
."
Continuing its slump, Facebook dropped nearly 10% on Tuesday to $28.84 a share.
source:
Reuters