OnePlus puts on a nice VR show, but once is enough
4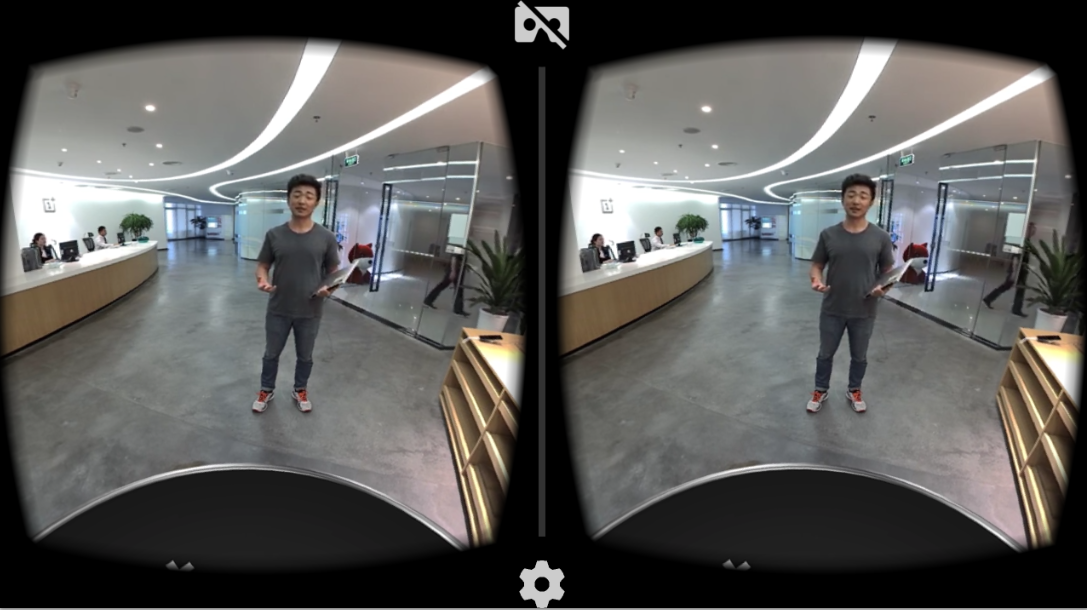 OnePlus co-founder Carl Pei kicks off the VR presentation
On Monday evening, the
OnePlus 2
was introduced via
a pre-recorded Virtual Reality presentation that could be viewed over a special app
. The way the app was designed, even if you did not have a Google Cardboard headset, you could still see the special effects. While we could see around different locations of the OnePlus HQ by moving our heads around, another effect had us inside of a room with a screen that displayed an informative product video for the eagerly awaited handset.
OnePlus co-founder Carl Pei set the tone of the event by saying how important the OnePlus 2 is for the company. But OnePlus wasn't above using some humor. When announcing the use of the Snapdragon 810 SoC for the phone, a fireman appeared ready to open the door to where Carl Pei was holding the new phone, but then backed off.
Other cool effects included screenshots of the OnePlus 2 running OxygenOS appearing on a wall. And then, just before mentioning the price of the phone, the set went dark. The pricing was
revealed through a YouTube video
.
Overall, was it worth the hype? Not too many announcements ever are. While it was an interesting way for OnePlus to gain the eyes of the mobile device community, if only for one night, we're not too sure that this is an idea that we would like to see repeated anytime soon.
Of course, you are welcome to disagree. If you missed the event, you can view it in its entirety by downloading the OnePlus 2 Launch app from the Google Play Store.
source: OnePlus 2 Launch app (
Android)