OnePlus 2 app required for VR launch now available in Google Play Store; register for an invitation
3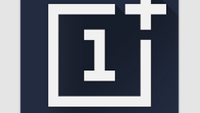 If you are planning on watching the
OnePlus 2
unveiled on Monday in VR using your Google Cardboard headset, you will need to download and install a special app from the Google Play Store. The OnePlus 2 Launch app is now available, weighing in at 1.8MB. If you don't have the Google Cardboard headset, you still can use the app to watch the launch although you won't be able to access special features that will be part of the VR stream.
OnePlus has started taking email addresses for those interested in scoring an invitation for the OnePlus 2. Unlike last year when these were in short supply for the
OnePlus One
, the company says that this will not be an issue the second time around. Inventory of the new phone at launch will be as much as 50 times the amount OnePlus built for its first handset. The invitations are used by OnePlus
as a way to align supply with demand
. The company expected to sell only 50,000 to 100,000 OnePlus One units last year and ended up
ringing up around one million units
. This year, the
company expects to sell 3 million to 5 million phones
, with 10 million targeted for 2016.
"When a OnePlus 2 is born, it's assigned an invite to help it find its home. Launching a second flagship product to an exponentially larger community brings a whole set of new challenges, and invites will help us manage them. We've said it before and it will always hold true – we're committed to bringing amazing products and services to every OnePlus user. To provide the best OnePlus experience and keep risk low, we're launching the OnePlus 2 using invites."-OnePlus
To register for an invitation, click on the sourcelink, scroll to the bottom, and add your email address to the list. Right now, there are 52,158 names registered. Invites will be first sent out to contest winners, those who participate in promotions, and those who receive them from a OnePlus 2 owner. Any leftover invites will be sent to people on the reservation list. If you have your eye on the OnePlus 2, better add your name now.
source:
OnePlus