OnePlus says that it will fix a mysterious speed dial problem with next update
1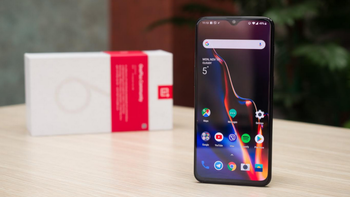 While everyone is looking ahead to the unveiling of the
OnePlus 7
and
OnePlus 7 Pro
on May 14th, some of those who currently own a OnePlus handset are running into a strange problem. According to a thread that runs for eight pages on the OnePlus forums site (via
Android Authority
), more than just a few OnePlus users are finding that their speed dialing feature is resetting every day. This has apparently been an issue since January.
Most OnePlus users say that it is newly added speed dialing contacts that are disappearing from their OnePlus phone on a daily basis. The good news is that OnePlus says that its very next update will contain a fix for the issue. While waiting for this update, some OnePlus users suggested that those with the problem try to clear the cache from the phone, but that hasn't seemed to help. The models affected range from 2017's
OnePlus 5
to last year's
OnePlus 6T
.
"For the past couple of days, the speed dial contacts are disappearing again and again. Every day all the contacts are getting erased in the speed dial list. Is anyone else also experiencing the same issue? Is there any reason for (sic) why this is happening? Request OnePlus team to fix the bug as it is very annoying when it happens every day."-johnchristopher10, OnePlus forum
No one, at least not publicly, has been able to come up with a reason why this has started happening. For OnePlus users who are dismayed that their speed list contacts are vanishing every day, the why is much less important to them than getting the issue fixed permanently is. It will be interesting to see if this problem surfaces on the OnePlus 7 and OnePlus 7 Pro, both of which are expected to be released on May 22nd.