OnePlus One display and components leak, Xiaomi preparing a tablet for April 23 announcement?
14

The OnePlus One's modules shamelessly exposed.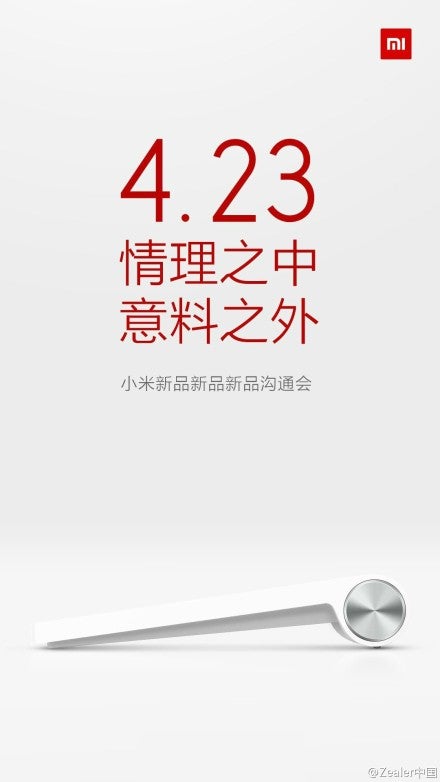 Xiaomi is preparing a counter-measure for April 23.
Some days, the smartphone industry canbe unforgiving. OnePlus, the Chinese up-start that wants to one-upall smartphones out there with its upcoming OnePlus One, is gettingpunched from two sides today. First, the Great God of mobile leaks,@evleaks, published a photo of the OnePlus One's fancy innards foreveryone to see. We have its display, the inside of its chassis, andthe motherboard. There's not a whole lot to deduce from the photo,but we have to note that the parts seem extremely well crafted. Theygive out that "custom-built" quality that's typical ofhigh-end gear. Look at the logo and the "designed by OnePlus"branding on the board - they aren't even meant to be seen from theoutside, but they are there! The display panel's shape, meanwhile,looks a lot like that of the Oppo Find 7. This is somewhatpredictable, given that OnePlus is founded by Oppo expats.
In the smartphone world, such leaks areequal to a celebrity's paparazzi shots leaking out - and the hotterthe celebrity, the crazier everyone goes. Granted, the OnePlus Oneisn't quite as craze-inducing as the next iPhone or the SamsungGalaxy Note 4, but its one of 2014's most hyped smartphonesnevertheless. You know why, because we've sung the song about itshigh-end specs and affordable price enough times already. We're eagerlyawaiting its next-week announcement (April 23), but guess who else's gottheir sights firmly pointed at the calendar? It's our best-sellingoverseals pals at Xiaomi, and from the looks of it, they are planningto steal some thunder away from OnePlus by introducing the vendor'sfirst... is it a tablet? Xiaomi just posted this promotional imagethat shows the date, some beautiful Chinese writing that (very)loosely translates to "expect the unexpected", and theangle of a device that seems familiar to Lenovo's Yoga tablets. Itcould also be something else entirely, like a track-pad or a Wi-Firouter, but we expect something more unexpected from Xiaomi.
That's not all there is to this, though. Below, we have these leaked images of an actual Xiaomi tablet, but strangely enough, they don't look like the gadget in the poster. Unless these are prototype images, the tablet looks like an ordinary, functional slab of plastic. Reportedly, it's called the Mipad, and it has a 720p 7 or 8-inch display, a Snapdragon 400 CPU, 1GB RAM, 8GB of storage space, an 8MP rear camera, and, wait for it - LTE! It also runs Android 4.3. We'll wait and see what the Chinese vendor is up to soon.