OnePlus 6T Q&A: Ask us anything!
17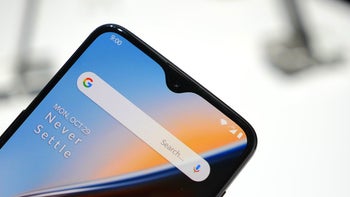 OnePlus has done it again: after coming up with the neat OnePlus 6 earlier this year, the company is now one-upping itself with the OnePlus 6T, a phone that's pretty much as contemporary as it gets. With a bezel-less design and a minimal notch that's ushered by the up-and-coming post-notch era, the OnePlus 6T is an important milestone as it's the first and hopefully not last OnePlus device to be available in the US. Add in the killer starting price of $549, and you are looking at one of the most lucrative offerings right now.
As we usually do with interesting and major devices, we are holding a Q&A session! We give you all the chance to ask us anything you wish regarding the device and we'll do our best to answer as many questions as possible in a couple of days or so.
Again, don't expect the answers here - we will be providing them in a separate post in a couple of days or so.

Now go ahead and ask away!